Nike creates the shoes of the future!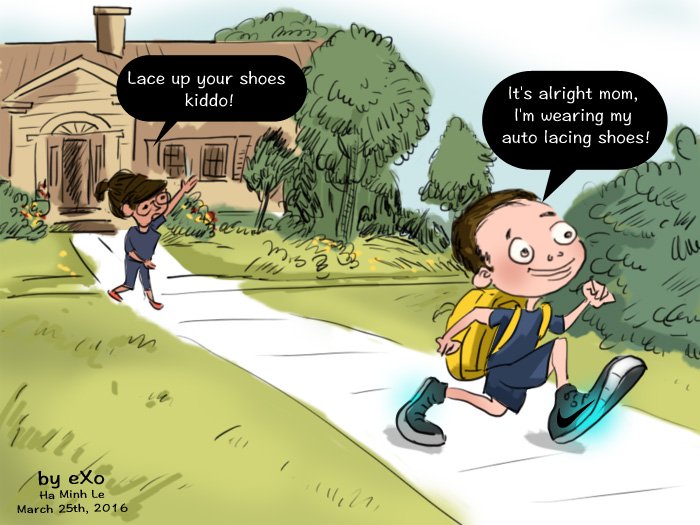 Did you ever hope you'd someday own auto-lacing shoes like the ones in Back to the Future? Thanks to Nike HyperAdapt 1.0, you may not have to wait much longer!

The sportswear company unveiled its auto-lacing shoes, and they're expected to be produced soon.
Parents will be thrilled with these auto-lacing HyperAdapt 1.0 sneakers. The technology integrated in these super shoes is fairly simple. A pulley system actually distributes pressure to lace the shoe!
A battery, which must be charged every two weeks, provides the energy necessary to auto-lace these shoes.
Users can manually adjust the lacing settings according to their preferences, and the smart system will memorize the settings. At any rate, that's what John Hoke, Nike Design Vice President, promises will happen.
It remains to be seen when Nike's HyperAdapt shoes will be produced to satisfy the thousands of Back to the Future fans. Rumor has it that production is scheduled to start next summer!
Stay tuned for more fun cartoons!
Follow eXo Platform's board Cartoon of the Week on Pinterest.