Share and Post in Better Activity Streams with eXo Mobile 2.6
It has been a few months already since we last talked about eXo Mobile apps on this blog. Although we may have been quiet on here, you may have noticed a few notifications coming from your app store. Indeed, we have released 4 versions since April and, as you may have seen, we have improved the app a lot. The last version, eXo Mobile 2.6, landed only a few days ago, so maybe now is a good time for us to do a catch up and recap all the goodness you can find in the latest version of the app.

Post in a Space
A much requested feature was the ability to post an activity in a space. We listened to users who said it was frustrating that, as a mobile user, they were able to read the news from your spaces, but were unable to post in them. Well, this is now possible, and as you'll see in a few minutes, it links with the other new features to take full advantage of the app's possibilities. Here's how to do:
| | |
| --- | --- |
| | |
| Tap the area at the top of the composer | Select a space, or "Your stream" to keep your message visible to all your connections |
Simple!
So, now that we have seen how to post in a space, let's see what else you can do!
Share
Another much requested feature was the ability to share documents from external apps to your social intranet. But why would you need this? Well, let's say you're at a conference or exhibition or on a site visit and you're taking photos, and you want to share them with the rest of your organization. With eXo Mobile 2.6, it's now possible and furthermore, it's even very easy! With Android, we simply leverage the system's ability to share any type of content from and to any app.
| | |
| --- | --- |
| | |
| On your document, select "Share" and then "eXo" | Choose an account to post with, a space then type a message and share away! |
With iOS, we leverage the sharing mechanism of the system that users are most familiar with.
But now that you can post all this great content to your users, you will probably want a better experience reading it. That's why we've also improved the activity stream and activity details screens.
Better Activity Stream
We greatly refactored the activities display in the Stream and Details views. The focus is now on the content, especially images, as you can see below. Also, if you were to look under the hood, you will see that we have also improved the code so that your activities load faster.
Now we're talking! With eXo Mobile 2.6, you can easily share documents to your connections and your spaces, so that everyone will be able to see them easily in their feed.
Greek
Last but not least, we added support for the Greek language.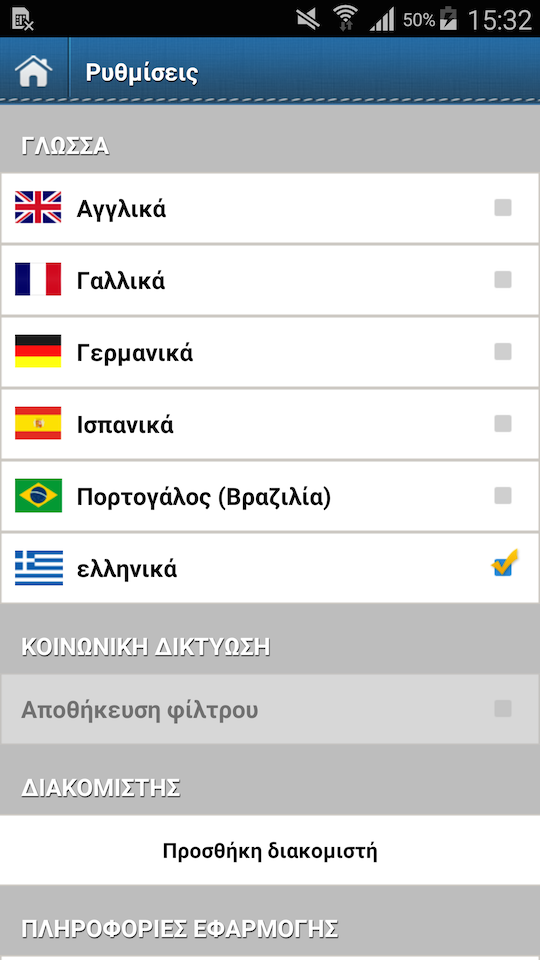 Voila!
Of course these versions also came with a bunch of bugs fixed and other improvements.
Finally, remember that you can help us improve the app further. Download the iOS and Android app; translate in your own language, report bugs, suggest and vote for new features are just some of the ways you can contribute.
Cheers!
Join the eXo tribe by registering for the community and get updates, tutorials, support, and access to the Platform and add-on downloads!
Make the most out of eXo Platform 4
Register to the next weekly live demo session and get a complete overview of what you can do with eXo Platform 4. Reserve your seat now!