Cartoon of the week: Should eXo Platform take the lead of the ExoMars mission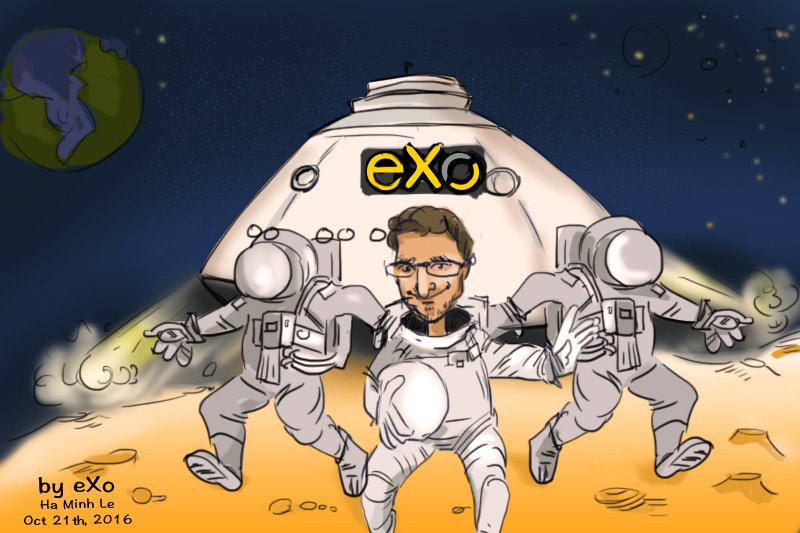 Landing on Mars is hard (as everybody already knows).
Many missions have failed on doing so but ESA wanted to prove itself capable of such a challenge.

Maybe it was time for NASA to stop bragging about being the only organisation to have successfully landed a craft on the Red Planet.
The aim of the ExoMars mission is to collect as much data as possible for a future 2020 mission. This is what happened: On October 16, the test stationary lander Schiaparelli and the ExoMars Trace Gas Orbiter (TGO) were supposed to separate, so that 3 days later the lander would enter Mars's atmosphere. The mission didn't go as expected though, as Schiaparelli and TGO stopped communicating and the landing sequence deviated from the nominal expectations.
ESA considers the mission as a success because the space agency received a huge amount of data during the descent.
Instead of twinkling to us continuously and asking for help, find a way to handle your stuff by yourselves, guys. ExoMars, please, next time listen to the Exo band for some pep talks and good vibes during your journey there. Think also about consuming some Exo protein to stop yourself getting tired and allowing you to complete the mission properly.
And next time, send the real eXo Platform. There's only one real eXo, and we land it correctly every time.
Stay tuned for more fun cartoons!
Follow eXo Platform's board Cartoon of the Week on Pinterest.