Size extension is cool, Portlet CSS is cooler!

Hi there! We are pleased to introduce some new content in https://docs.exoplatform.org/
Size artifacts – improve the appearance of your pages
We made a fresh introduction to page container templates – a Groovy file that you use to decorate your pages. Feed it with some styles and the page decoration is simply done in your site extension. And you can apply a template for the whole site – it helps you to assure a consistency between pages.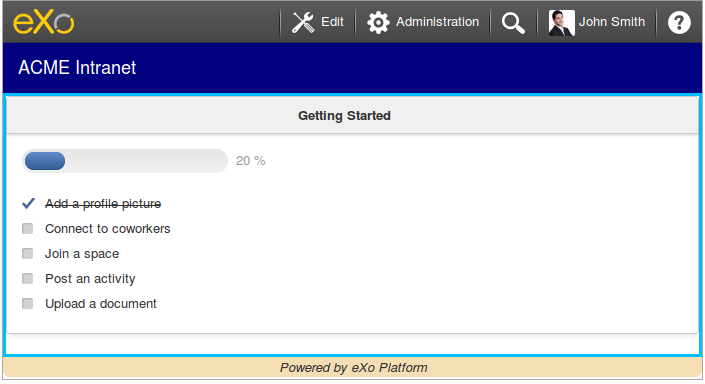 Portlet development – CSS and preferences
We continuously improve this core part of The Developer guide. By examples it shows how to let the portal manage stylesheets for you, how to allow free access to a CSS resource, as well as to restrict a resource to one or several portlets.
The other section states that preferences in eXo portlets are user-sharing. It is noticeable to the JSR-286 fellow developers.
And some tips for Administrators
A new guide about the uploaded max-file-size has been written in reply to a question on eXo Community. We always listen to you there.
The clustering part is now all in Administrator guide. We will continue to ease the reading in next deployments, while the Product team is working to centralize and simplify the configuration. We hope you visit the link and contribute with your ideas!
Thank you for your participation!