A new generation Company Intranet
90% of traditional intranets fail to achieve their goals. More than 30% of employees never consult them.
Offer your employees an intranet that they will love. A platform that will inform them but also help them do their job.
Modern employee communications
Easily create and publish rich and engaging content and interact with your audience. Give your employees a voice by curating some of their publications. Measure your communication effectiveness.
Thriving internal communities
Provide your employees with tools to create and animate internal communities. Facilitate social connexions.
Engaged employees performing their best
Connect your employees to their projects, colleagues, business tools and company knowledge in one place. Make their life easier with productivity boosters such as notifications, unified search, videoconferencing and more.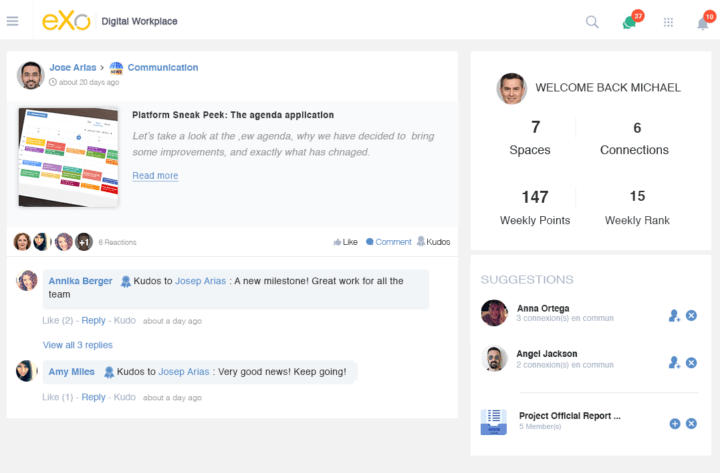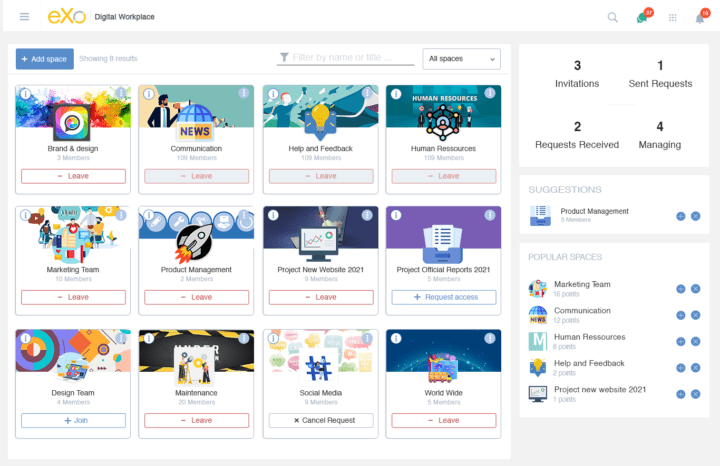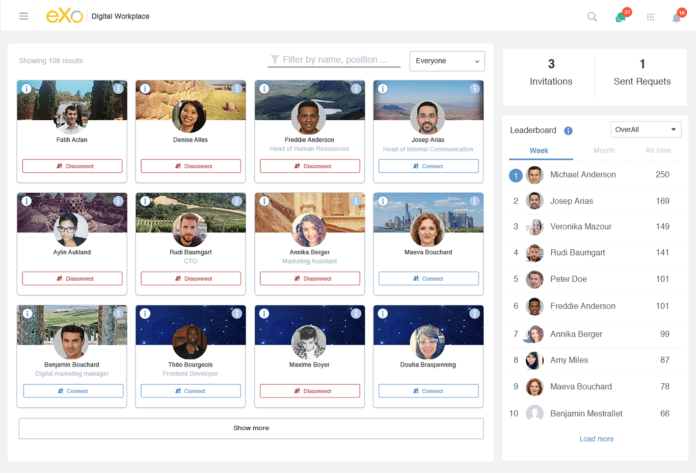 Get your new generation Intranet
Ready to talk?
Contact us

1