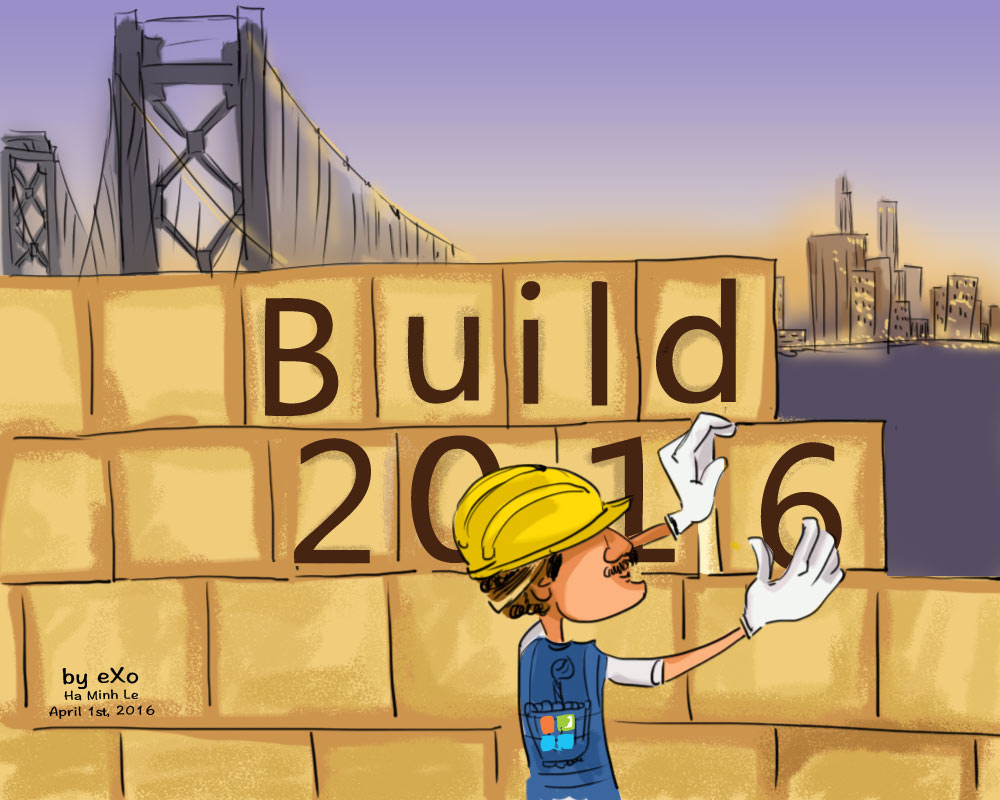 The Microsoft Build 2016 Conference was really something. And there was lots of news! Especially for developers. We didn't cover all of it, but here is a taste!

First, let's begin with:
UWP Apps and conversion cruncher
This was actually the Build Conference's cornerstone: Microsoft made a number of announcements about its UWP apps aka Universal Windows Platform.
There will be only one Windows Store shared between Windows and Xbox, and UWP apps will arrive on Xboxes. But above all, new tools have been made available for developers to facilitate the portage of their current Win32/.NET apps to Windows Store
Windows 10 Anniversary Update
Microsoft announced the next major release of Windows, previously known as Redstone. The system will be officially named Windows 10 Anniversary Update, and will be free to Windows 10 end users. The update is expected for July.
Cortana will be available on Xbox One, in a simultaneous release with the Windows 10 Anniversary Update.
We can enjoy the background music by launching Groove, and when we change apps we can keep on listening to the music we selected. UWP apps will also work on Xbox One!
We'll see more of Microsoft's cloud computing platform, Azure, which is building a gigantic data center to host its growing number of users. Already, 85% of the 500 largest American companies use Azure.
Microsoft will soon launch an Azure IoT kit that will be marketed with an Adafruit development card. That way, you'll be able to code your own T-shirt with light-emitting diode (LED) !
And last, but not least …
Codenvy announced the release of its first product based on Eclipse Che, with Visual Studio integrations.
Codenvy is the first enterprise offering based on Eclipse Che that empowers anyone, anywhere to contribute to any project without having to install software, said Tyler Jewell, Codenvy CEO and Eclipse Che project lead.

We have made it possible to launch developer workspaces, on-demand, from within Microsoft, Atlassian and Jenkins development solutions. This allows developers, product managers and users to contribute and collaborate on code in a way that makes agile development continuous.
Microsoft and Codenvy have partnered up to make the world a better place, at least for developers!
Stay tuned for more fun cartoons!
Follow eXo Platform's board Cartoon of the Week on Pinterest.