Buy eXo Platform online and get 15% off

Starting today, you can purchase eXo Platform subscriptions, add-ons and service packages securely online on our brand-new buy page. Here's how it works.

First, head over to the buy page: https://www.exoplatform.com/buy/
Plan
Choose whether you want to subscribe for 1 or 3 years.
Then, move the slider to indicate the number of user accounts that will be sufficient for your eXo Platform installation: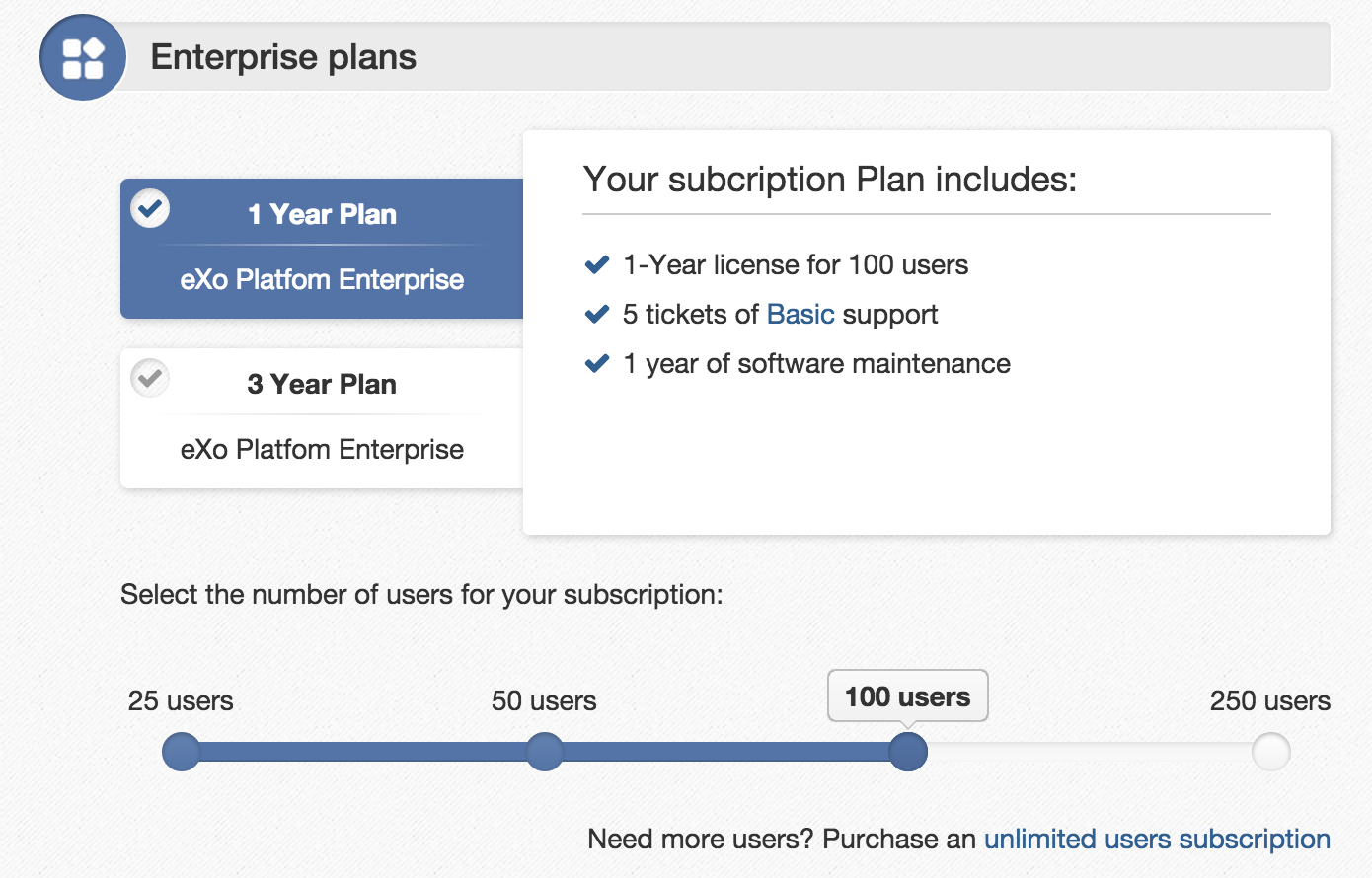 Note that only 'basic' subscription plans can be purchased online. For standard and premium plans, the process is offline so please contact us.
Add-ons
Most add-ons can be freely installed in eXo Platform. Check out our add-ons center for a growing list of extra apps and connectors.
For some of them, however, an extra fee applies, such as the Video Calls add-on, which you can choose if you need the feature.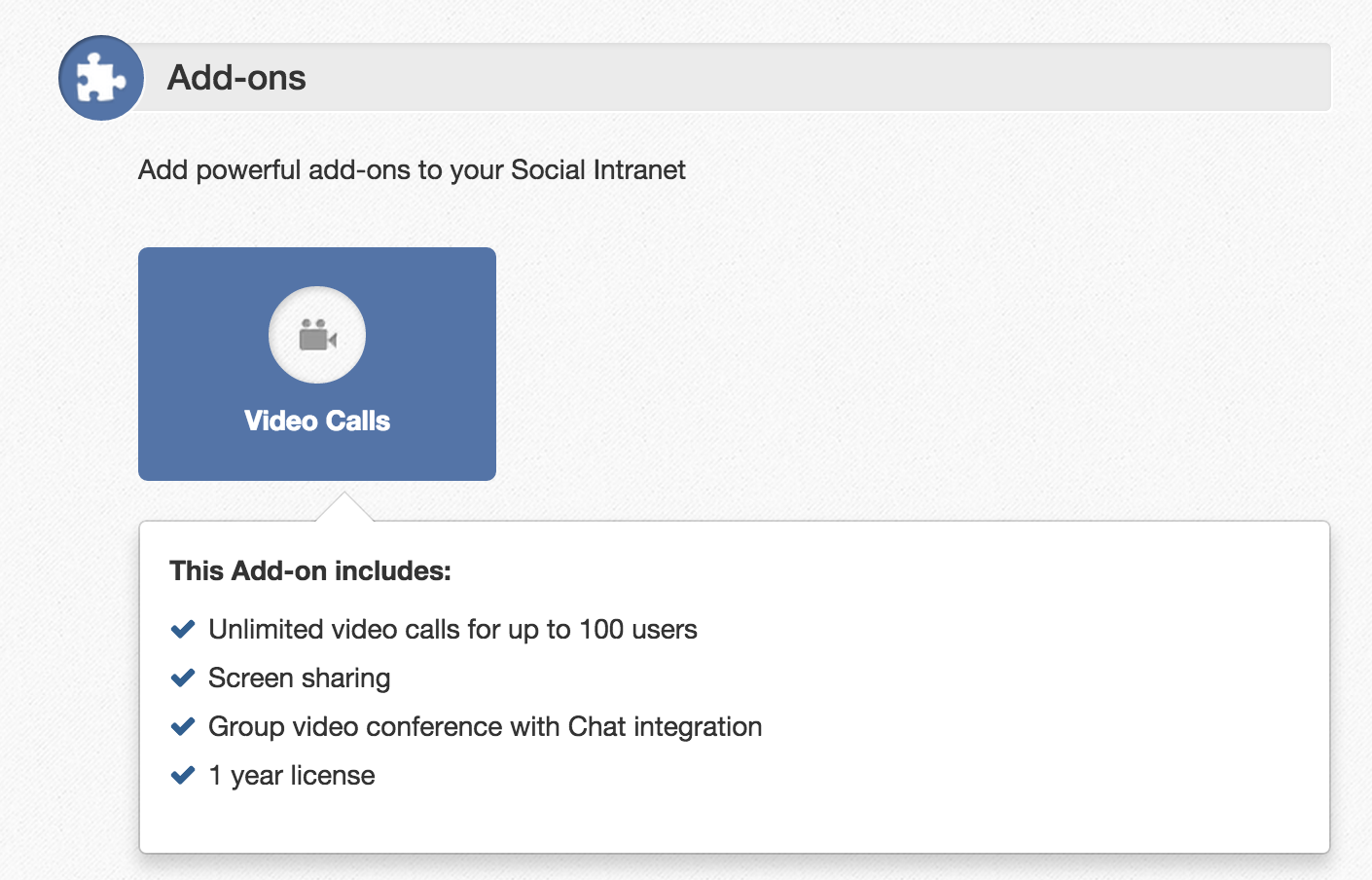 Service Packages
Optionally, you can also add a service package to your order. We will send an expert to your premises to perform the installation and train your team. Learn more about service packages.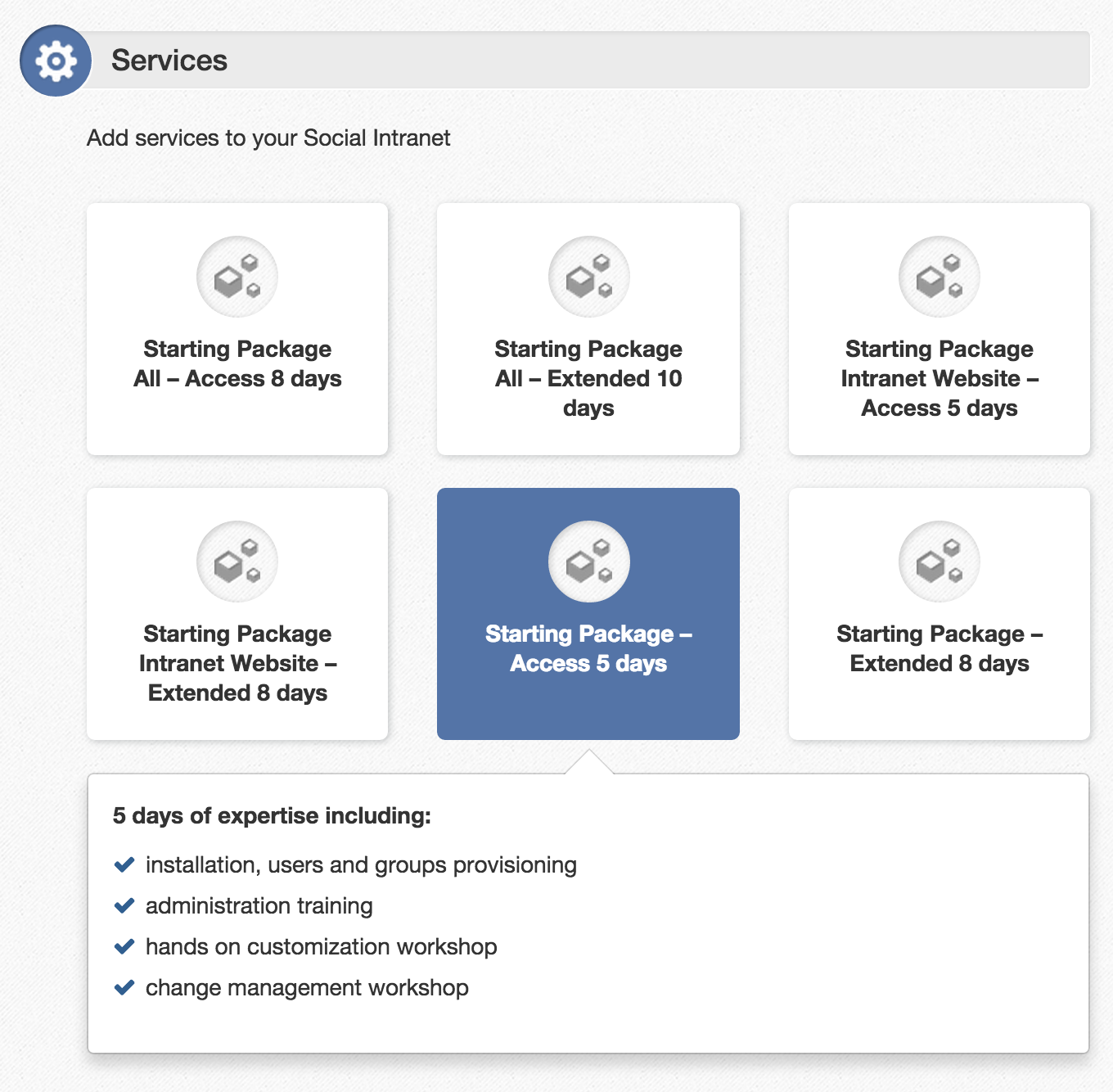 Coupon
If you have received a coupon code from us, you can get a discount. Just enter the code and click "Add Coupon." The purchase order will be discounted automatically.

To celebrate the launch of this new page, we are offering a 15% discount with the following code:
Don't wait too long before using it: this code is valid only for this month.
Billing Info and Payment
Next, enter your billing and credit card information, accept our terms and conditions, and hit "Confirm Purchase":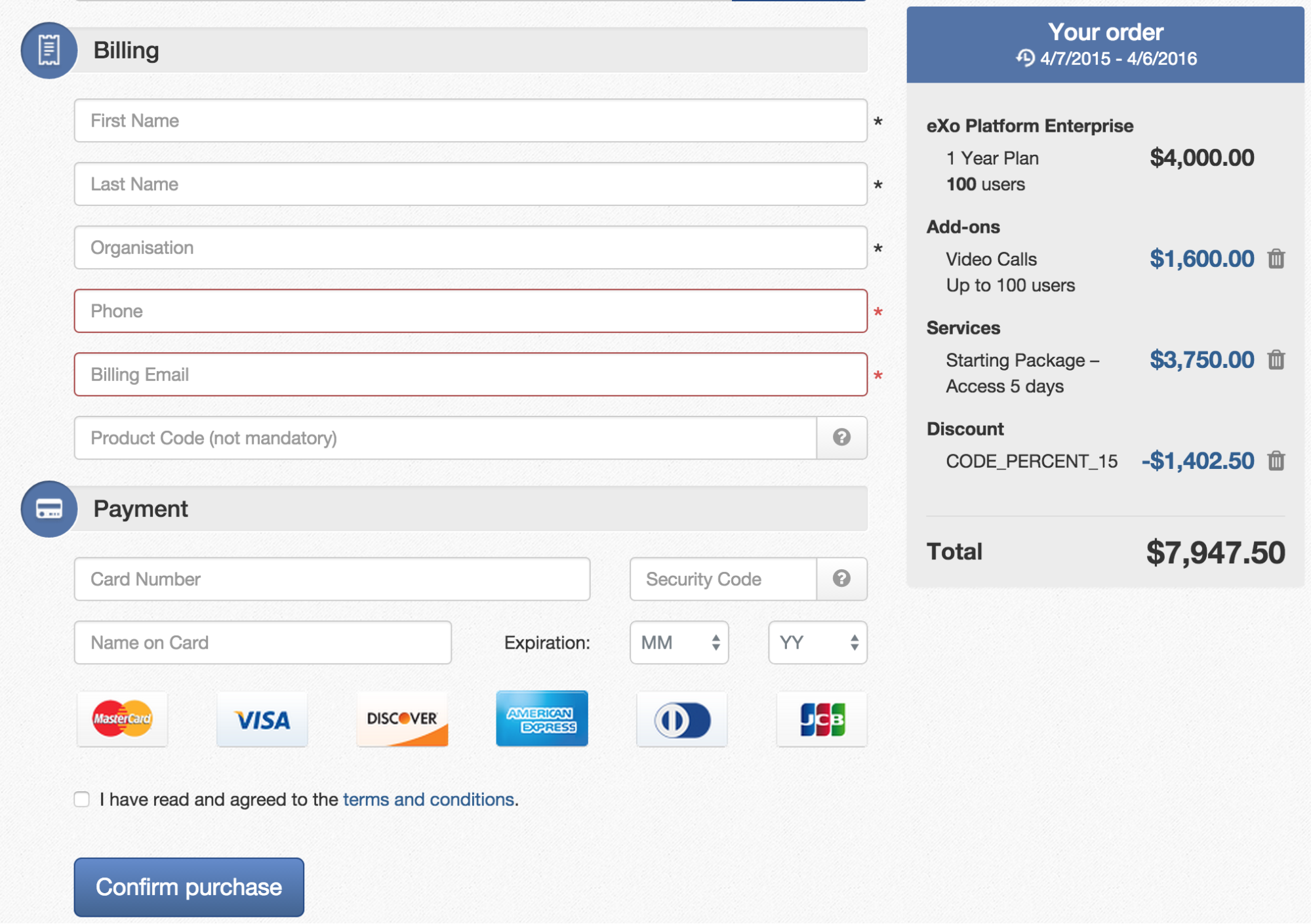 You will receive a payment confirmation receipt by email as well as a subscription summary email that looks like this: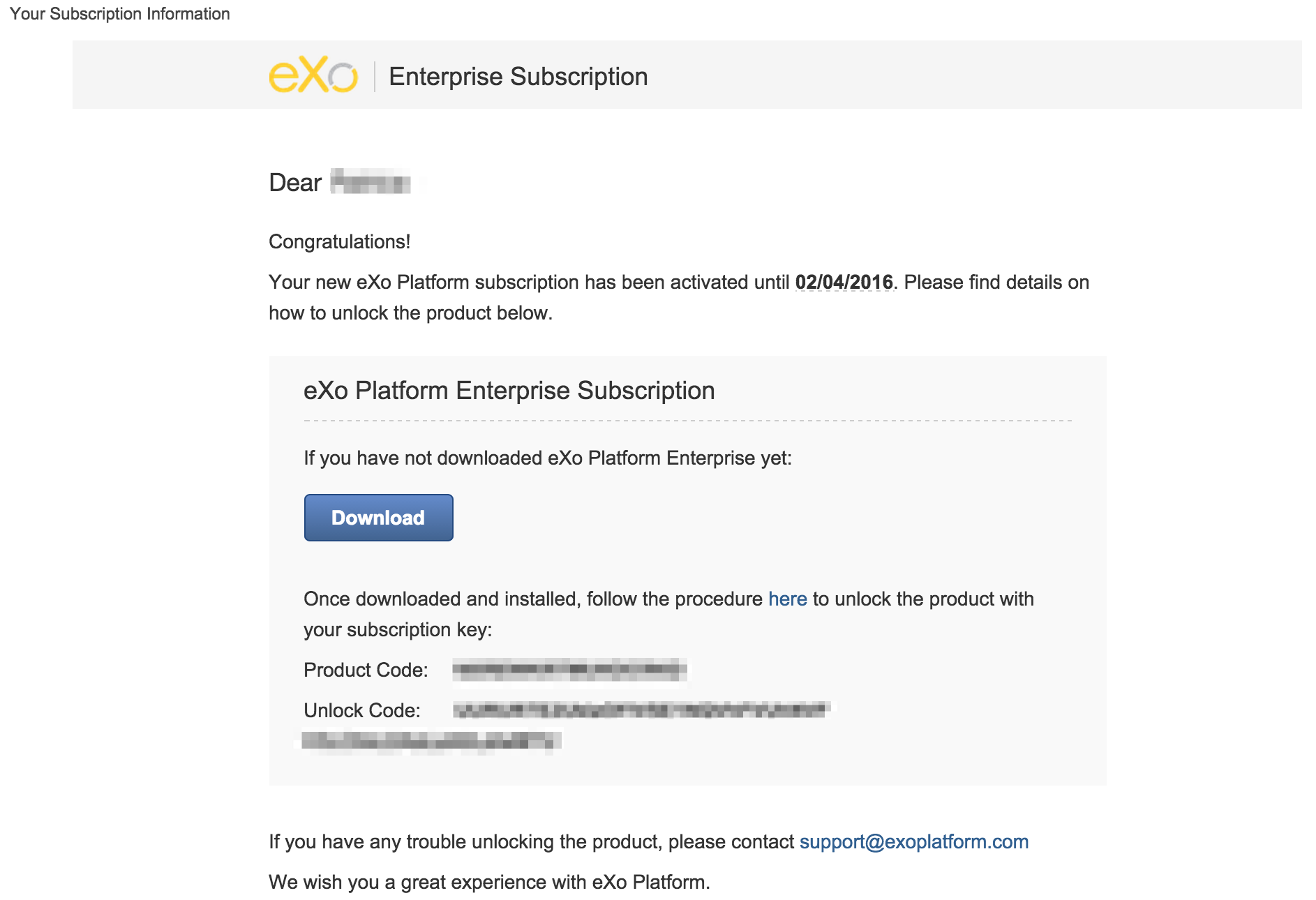 Save this email. It contains your license key information and you will need it to unlock your trial version into a fully supported installation. This consists of a pair of codes, which you will need to copy and then paste into your trial unlock screen, as explained here.
A support account will be created for you, which you can use to create support tickets and get in touch with our support team. You should receive an email from them within 24 hours.
We hope these improvements will make it easier for you to deal with us. If you have any questions or comments, feel free to reach out.
Join the eXo tribe by registering for the community and get updates, tutorials, support, and access to the Platform and add-on downloads!