Can't Log In? You May Need This

I recently met with our marketing team to inspect a bunch of analytics that I had just pulled out from our systems. At one point, I had to check some source data in my "Personal Documents" folder on the intranet. Since I had come to the meeting without my laptop, I politely asked a colleague to log off the intranet so I could connect to my account and access my file.
I quickly entered my login and password, but I was faced with the classic yet infamous message: "Sign in failed. Wrong username or password." There were nervous giggles in the room. I tried again—failed! Caps Lock check and a new attempt—failed! With a sideways glance, I tried one more time—failed! After several annoying, quite embarrassing minutes, I gave up ranting about an imaginary "recurring problem with my account" and said I would call the IT guys later.
Sadly for my ego, it was only as I returned to my desktop that the lightbulb went off: the recurring problem was me. I had changed my password a few days earlier! But after a minute of wondering, "What was it again?", I still could not remember.
Does this somewhat-fictitious story sound familiar?
I know it does for many of you, who rightfully sent us complaints after you found yourselves locked out of you eXo intranets. My friends, rejoice! In Platform 4.3, we've got your back—we revamped the credential recovery feature.

Did you forget your password or username?
On the login form, you will now see a "Forgot your Username/Password ?" link.
This is your safety belt. When you can't log in, just as I couldn't, click that link. On the next screen, enter your username (if you remember it) or your email address.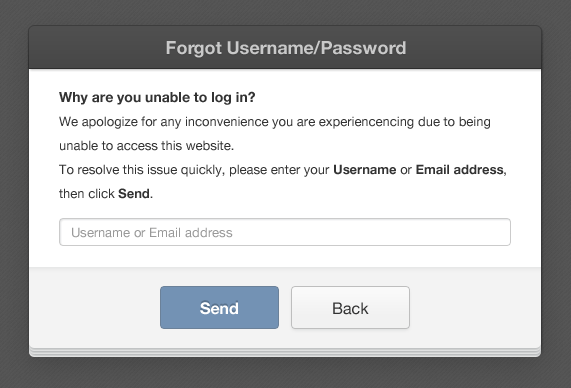 Next, hit the "Send" button and check your mailbox. You should find an email message with a link to reset your password.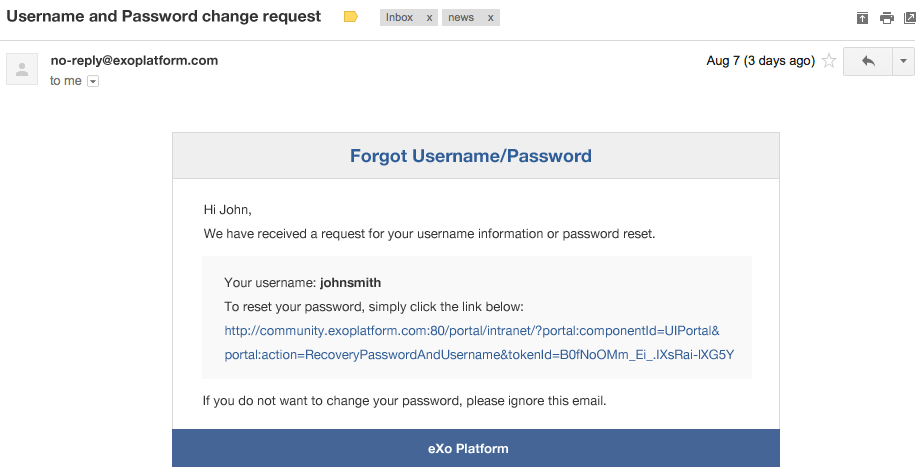 This link can be used just once, and it expires after 24 hours. When you click on it, you will be taken to a "Change Password" screen where you can set a new password for your account.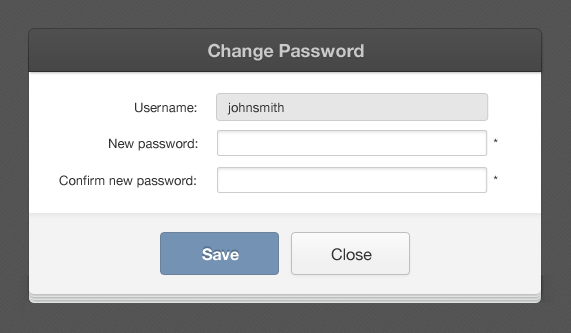 Hit "Save", and you can log in right away using your new password. That's it—problem solved.
How can you try it?
We would like to encourage you to try this functionality and tell us what you think. So we've pushed it in the latest preview build for you to download and try.
We think this simple functionality will help you avoid many frustrations, and we are happy to include it along with the other list of features coming up in Platform 4.3. Keep an eye on this blog for more updates.
Join the eXo tribe by registering for the community and get updates, tutorials, support, and access to the Platform and add-on downloads!
Make the most out of eXo Platform 4
Register to the next weekly live demo session and get a complete overview of what you can do with eXo Platform 4. Reserve your seat now!