Cartoon of the Week: Docker is joining the Eclipse Foundation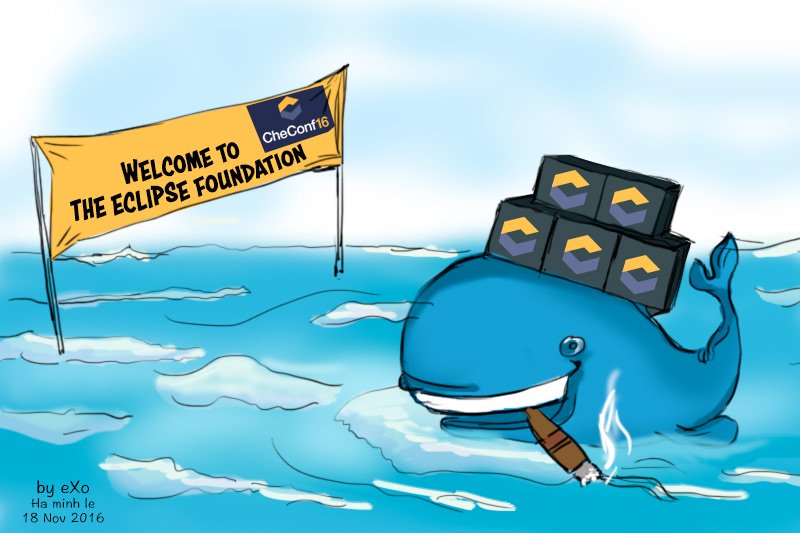 Over 2,000 developers and partners attended CheConf earlier this week. During the conference, the Eclipse Foundation announced version 5.0 of Eclipse Che, their popular developer workspace server and cloud IDE.

Known for its rich ecosystem, Eclipse Che has already been adopted by several industry players as the base for their developer products. Codenvy was first, followed by SAP, Red Hat, Bitnami, Samsung and many others. Now Docker is joining the Eclipse Foundation through a collaboration with Che.
The new version of Che is expected to be available by the end of this year.
Announcing Che 5.0
Everyone recognizes the value of open-source cloud development, and because Eclipse Che makes it easier for everyone to collaborate and contribute to projects, various Docker-related announcements were made.
Che is now available in the Docker store. Codenvy and Docker have worked hard to certify this with enterprise support. The Docker Store advertises software vetted for security, quality and enterprise readiness.
As part of this collaboration, Codenvy has been Dockerized so it can run clusters of workspaces using Docker, Docker Swarm and Docker Compose.
Stay tuned for more fun cartoons!
Follow eXo Platform's board Cartoon of the Week on Pinterest.