Connect Dropbox to your documents in eXo

We're pleased to announce that we've extended eXo Platform's connectivity capabilities by adding Dropbox support to the Cloud Drive add-on. Dropbox is a veteran in cloud file storage, and many of us keep files there. Now, you can connect your Dropbox as a folder in your eXo Platform Personal Documents!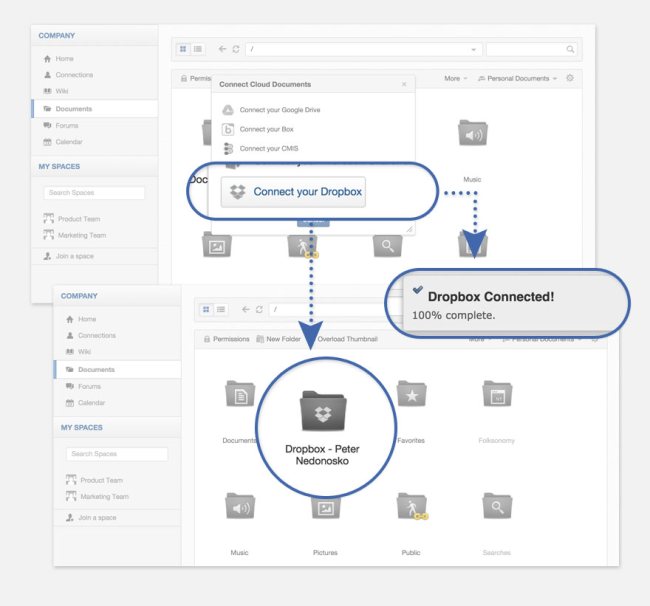 All files stay in the cloud on the Dropbox servers—in eXo, you'll get shortcuts to them in the same folder structure as in your Dropbox. Files can be opened to preview in eXo Documents. All Office formats will be converted to a viewable form on the fly, and you'll see them just like any other local eXo files. The files also can be downloaded as PDFs. And there's always a button that lets you open your files remotely on the Dropbox site!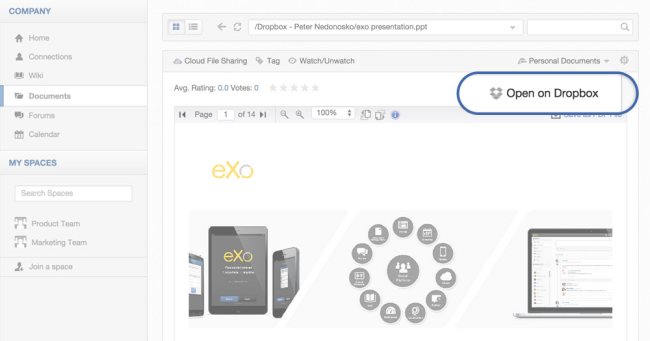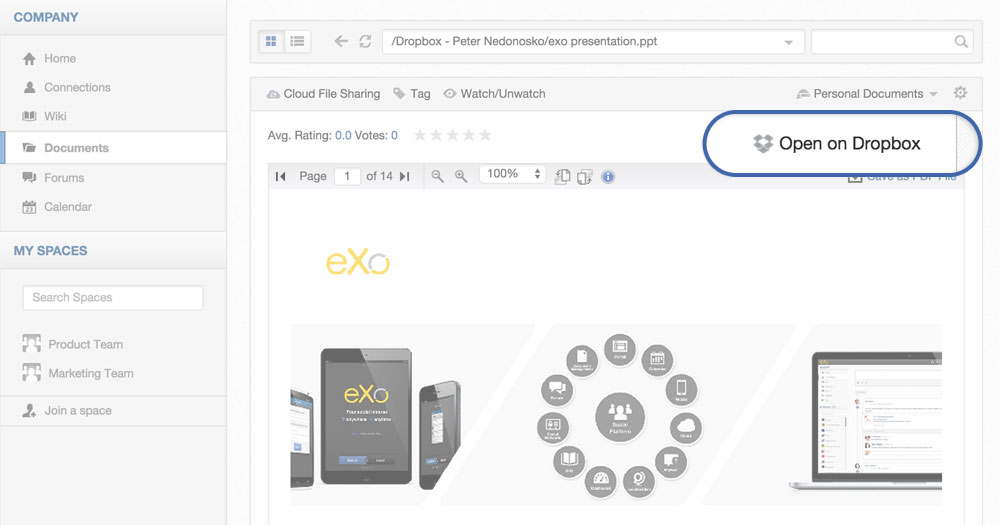 eXo Platform also gives you an easy way to access files inside an intranet. It lets you share and collaborate with your documents in Spaces, groups, and personal drives. Just like before, you can copy-paste from your Cloud Drive folder to regular folders, and a link will be created inside eXo. But with this new version of Cloud Drive, we've improved this feature: you can now copy-paste to Spaces and group drives too. It's a quick and easy way to share files with other users.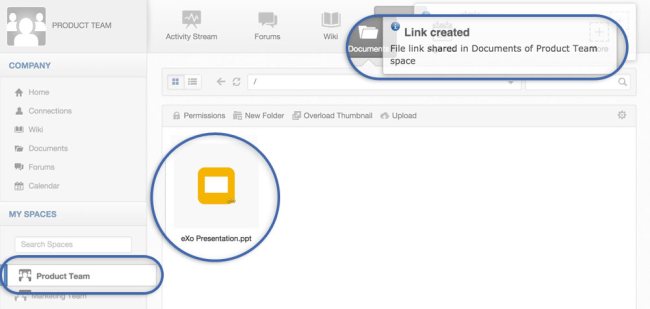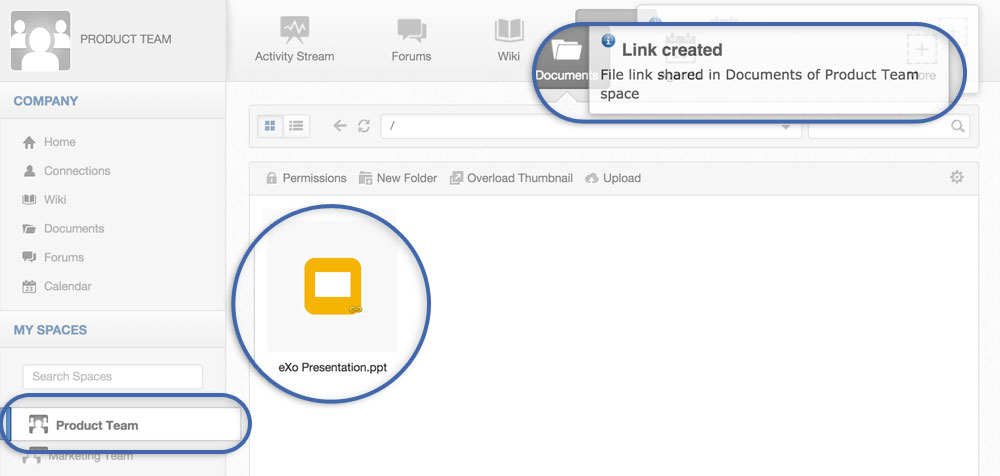 We also added a Cloud File Sharing menu, so you can control file sharing by adding new users and groups, or removing them.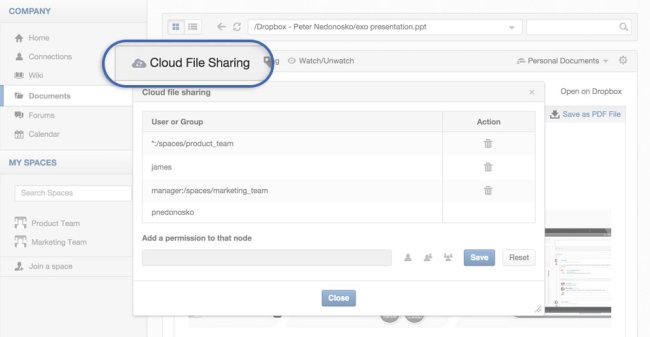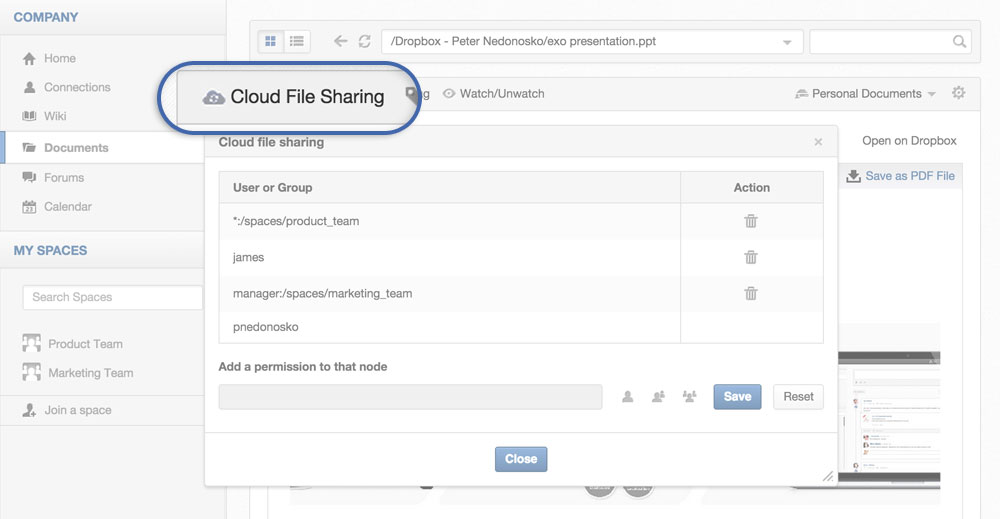 When pasting your Dropbox file to outside of your Personal Documents, eXo will create a link and share the file just as you would do in Dropbox. Sharing in Dropbox happens automatically when you share the file in eXo Platform. You can delete the file link later if you want to, or remove a shared group or user with the File Sharing settings. To remove the Dropbox shared link, you just go to your Dropbox home page (or use your mobile app) and remove the link there.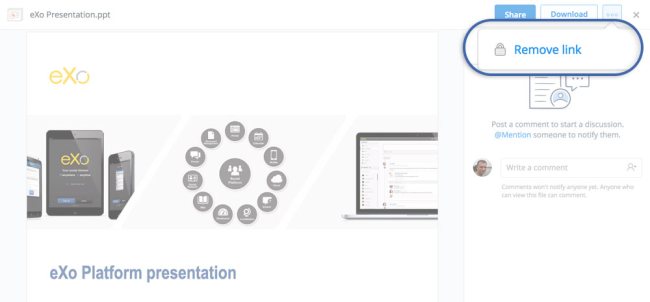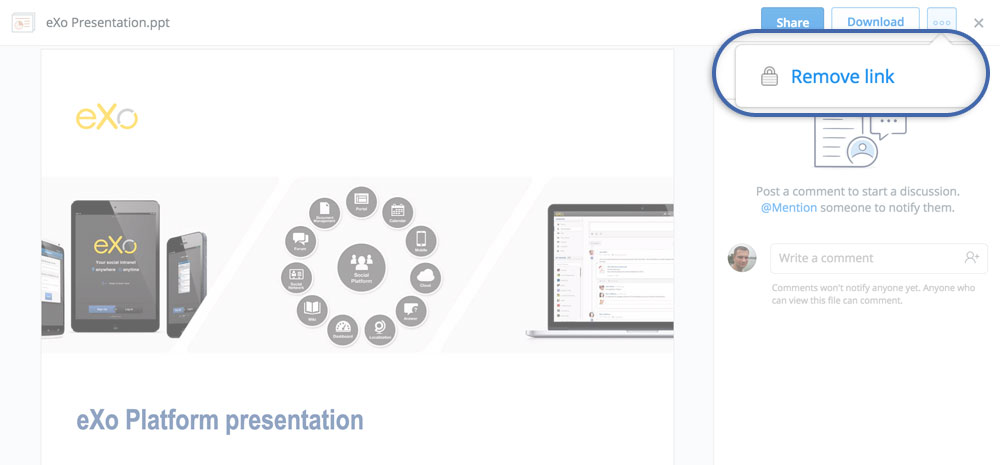 That's it for now!
Questions or suggestions? Let us know in the tribe.
To install Cloud Drive in your eXo Platform, use the following Add-ons Manager command:
$ ./addon install exo-cloud-drive
Add-on source code at Github:
https://github.com/exo-addons/cloud-drive-extension
Stay tuned for more 🙂
Join the eXo tribe by registering for the community and get updates, tutorials, support, and access to the Platform and add-on downloads!
Make the most out of eXo Platform 4
Register to the next weekly live demo session and get a complete overview of what you can do with eXo Platform 4. Reserve your seat now!