5 digital transformation books that you definitely should read
With the strict measures being taken by countries to combat the coronavirus, businesses have been forced to shift to remote work and to embrace the newest technologies to ensure their survival.
A meme that went viral in the wake of the pandemic suggested that COVID-19 is leading digital transformation initiatives within businesses, instead of CEOs and CTOs.
This meme couldn't have been more accurate. The fact of the matter is that digital transformation has always been overlooked for a number of reasons (or myths), such as: it requires a big budget, there's not enough need for it, there's no demand for change, and the list goes on.
However, with a shift to digital processes having become a necessity in recent months, digital transformation took centre stage and became the new trendy hashtag on LinkedIn. Everyone wanted to learn more about digital transformation, and how to develop and implement effective strategies.
Obviously, the easiest and quickest way to do that is to look for blogs and articles on the Internet. But if you want to dig deep into digital transformation, then this blog post is for you.
We are going to take a look at five digital transformation books that you definitely should read.
Digital Transformation Playbook: Rethink Your Business for the Digital Age
by David Rogers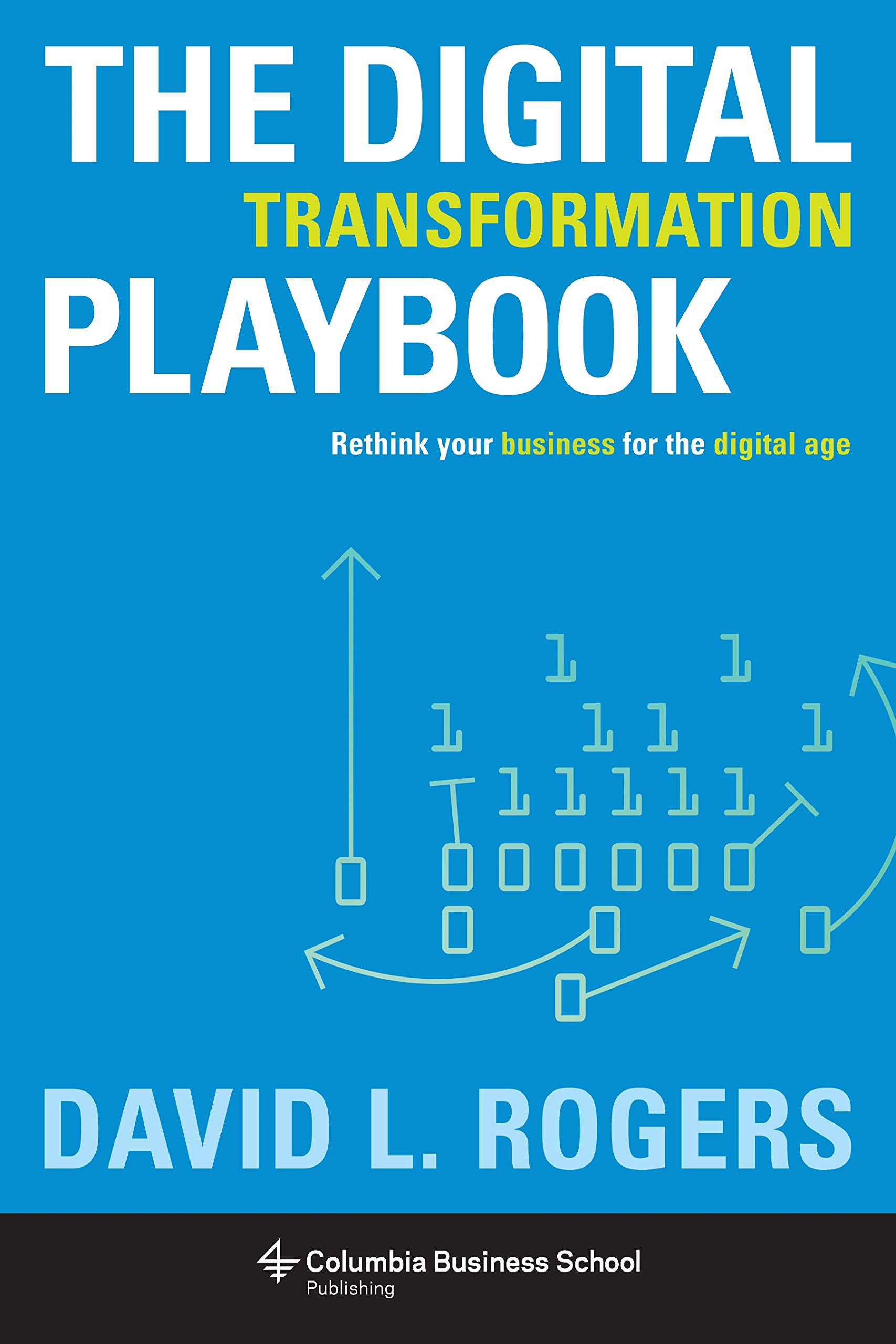 David Rogers, a pioneer in digital business strategy and digital transformation, wrote the Digital Transformation Playbook to answer two main questions: "How do we adapt to the digital age?" and "What separates businesses that manage to adapt in a digital world from those that don't?"
Obviously, the book didn't take into account the subsequent global pandemic and the speed at which businesses had to react to it, but it does give readers a different perspective on digital transformation.
The book starts from the idea that digital transformation is more about strategic thinking than the technology itself. This idea is well illustrated by a number of frameworks, practical tools, and plenty of examples and case studies from big corporations such as Google and Airbnb.
Digital Transformation at Scale: Why the Strategy Is Delivery
by Andrew Greenway and Ben Terrett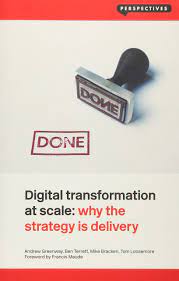 Quite a short and easy read compared to other digital transformation books on this list, Digital Transformation at Scale follows the authors' journey to deliver the UK's Government Digital Service (GDS).
This was the institution tasked with transforming and preparing UK public services for the Internet era.
The book consists of 13 chapters filled with tips and valuable lessons that detail the evolution of that big task, from the ideation phase all the way to delivering results and making the UK government the standard of effective digital transformation.

---

---
The Technology Fallacy: How People Are the Real Key to Digital Transformation (Management on the Cutting Edge)
by Garth R. Andrus, Anh Nguyen Phillips, Jonathan R. Copulsky and Gerald C. Kane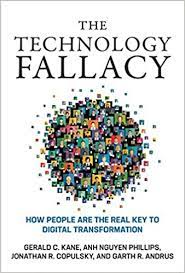 The idea behind this book is rather straightforward. People are the key to digital transformation (it's in the title). But why? And how can they lead any business' digital transformation strategy?
To answer these questions and many more, the authors make use of data gathered over four years of research in partnership with MIT, Sloan Management Review, and Deloitte, during which 16,000 professional people were interviewed.
The book puts forward the concept of digital maturity, or how people can use new technologies to their advantage. It focuses on the importance of organisational change and of having a corporate digital culture and DNA, in order to adapt to digital disruptions.
Leading Digital: Turning Technology into Business Transformation
by Didier Bonnet, George Westerman and Andrew McAfee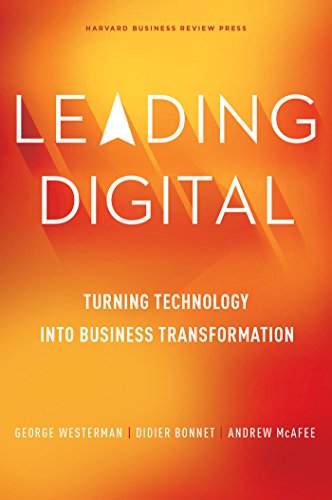 The introduction of this book is titled "Are you ready?" and is a reflection on the readiness of businesses to face the new digital age, or second machine age. The answer is "probably not" according to the authors, who also believe that digital transformation isn't only tied to the tech world but should also be examined from the perspective of other industries.
By studying over 400 global companies working in traditional industries such as finance, manufacturing, and pharmaceuticals, the authors were able to determine the reasons behind digital transformation failures and draw a blueprint for an effective digital transformation strategy.
Digital to the Core: Remastering Leadership for Your Industry, Your Enterprise, and Yourself
by Graham Waller and Mark Raskino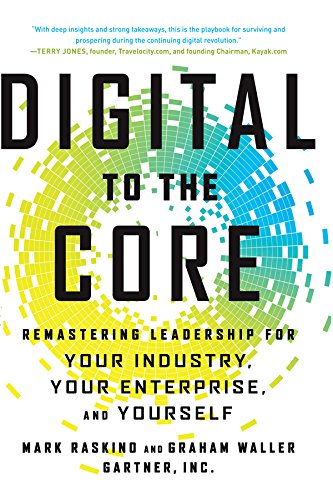 In Digital to the Core, Mark Raskino and Graham Waller, two Gartner analysts, explore the major forces that drive digital disruption.
They describe how business leaders can succeed in the digital era by remastering three fundamental levels, namely: the industry, the enterprise, and themselves.
The book is based on interviews with C-level executives and a Gartner survey of 2,800 CIOs. It contains a host of case studies from governments and companies, including McDonalds, GE, and Ford.

---
What are the different types of collaboration in business?

Here are some definitions of digital workplace:

Team collaboration
Cross-departmental and interdisciplinary collaboration
Community collaboration
Strategic partnerships and alliances
Supply chain collaboration
---
How to choose the best type of collaboration?

In order to effectively find the right type of collaboration for your business, you have to follow a strategic approach and answer three common yet critical questions: Where are we? Where do we want to be? And how to get there?
➝ Find out How to choose the best type of collaboration
---
Why collaboration is important?

At the internal level, businesses try to encourage and seek to incorporate different forms of collaboration in the workplace to lay the foundations for teams to be able to work together with an aim to achieve higher levels of success.

Externally, businesses look to engage in collaborative actions to benefit from others' expertise, to gather the opinions of their customer base and to get customers and other stakeholders more involved in the development of products and services.
---
What are the benefits of collaboration in the workplace?

Here are some of the benefits of collaboration in the workplace:

Foster innovation and creativity
Better problem solving
Effectively handle times of crises
Engage and align teams
Increase motivation
Attract talents