Have you ever thought it would be cool to leverage the features of Google Docs for editing your eXo Platform documents? This is now possible with the eXo Google Drive extension!
This new plugin lets you easily edit your documents stored in your eXo Platform instance directly in Google Docs. Besides making your editing faster, it opens the door for multi-user editing.
Let's see how all this works!
Installation
The installation and configuration process is described in detail on the plugin's home page.
Upload a new document
Connect as a web contributor (John, for example, if you are using the demo sites) and go to the Sites Explorer. Then upload any document.
When opening the document in the Sites Explorer, a "Edit in Google Docs" button appears: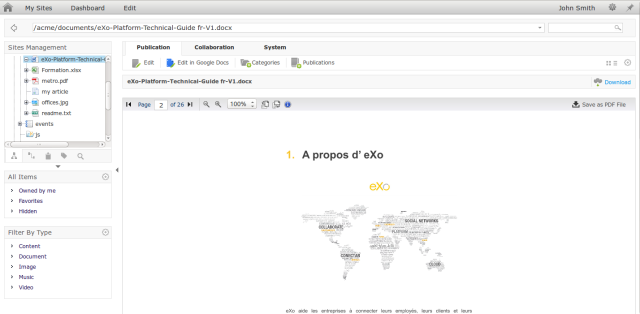 This button is only available when opening documents with a format supported by Google Docs (a list is available on the plugin's home page).
Edit your document
In order to edit your document, your user must have a valid Google account in the profile's settings (not necessarily a Gmail account). Once entered, click on the "Edit in Google Docs" button. Your document will be uploaded to Google Drive and can be edited in Google Docs:
Make the required changes on your document: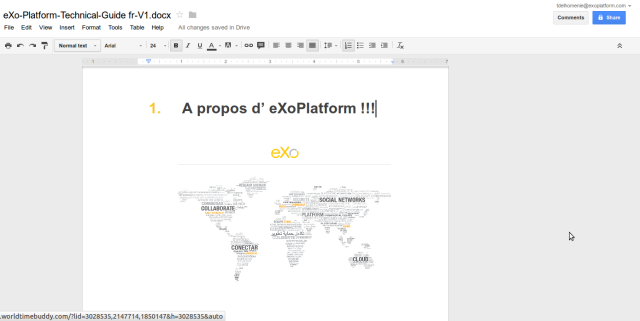 Check in your document back to the eXo Platform
When you are satisfied with your changes, go back to the Sites Explorer. A new button is now available: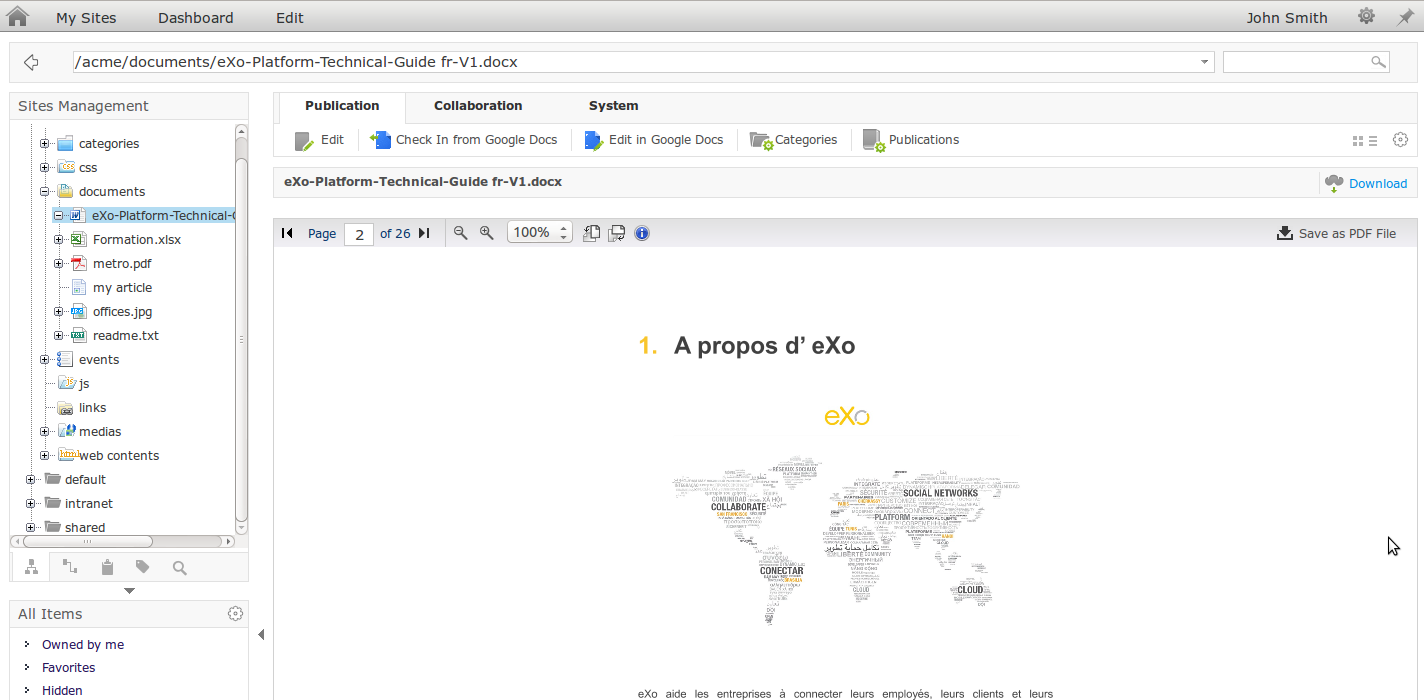 Click on it. Your eXo document will be updated with the changes you made in Google Docs!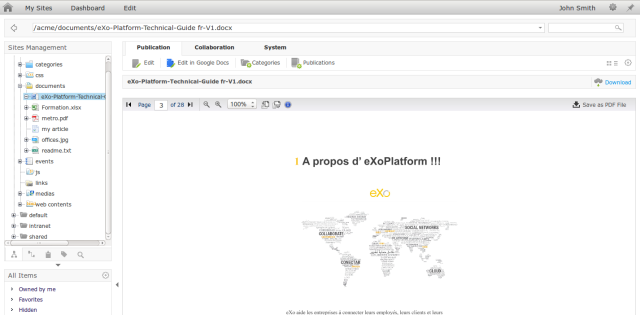 Multi-user version
You can now go further and use the multi-user version of Google Docs. You don't have to do anything special. If two users edit the same eXo document in Google Docs, they share it on Google Docs. As you can see here, another user is editing the document at the same time: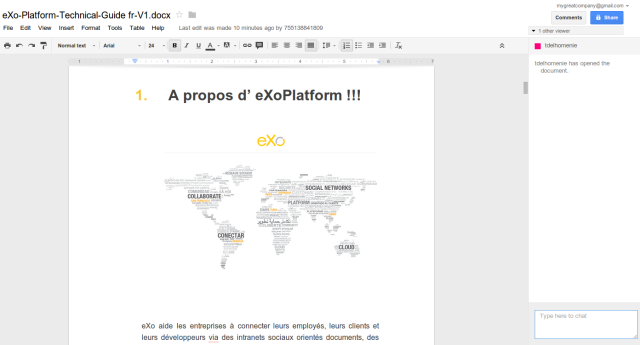 Enjoy!
And feel free to propose any contributions 😉
Submit your own eXo Add-ons!
If you are a developer and you have worked on something you would like to share with the eXo community, eXo Add-ons is the best place to host your code. And rest assured: you will remain the owner of your project. We won't claim any IP or other rights. It's your stuff, just a bit more visible.
It's very easy to get your own repository on eXo Add-ons. Just drop us a request and we'll get you ready.