eXo SEA: 10 Years of Empowerment and Innovation in Vietnam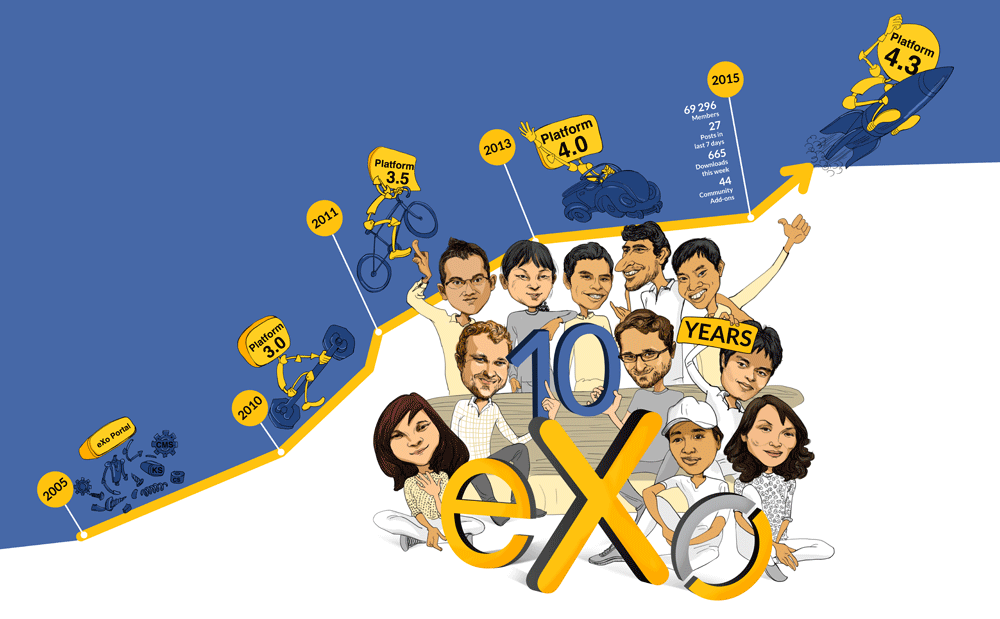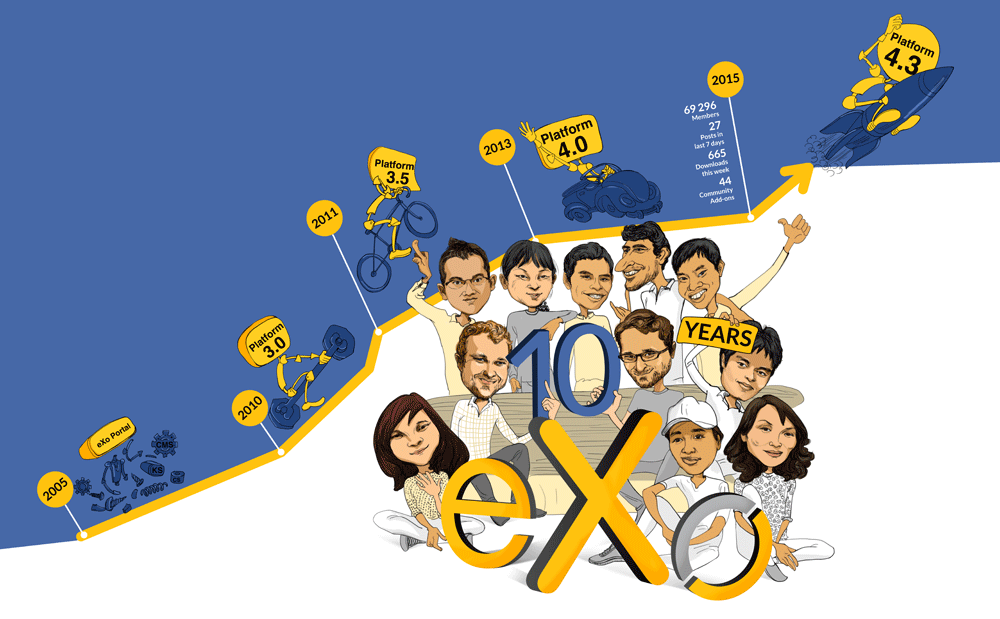 This week is quite important for eXoers, as we are celebrating the 10th anniversary of the eXo South-East Asian office, based in Vietnam. This organisation has played a major role in the growth of eXo Platform and is a cornerstone of eXo, a now global organisation.

eXo began as an open-source project in 2002, implementing the industry's first Java portlet container, and eventually grew into a company in 2003. This was quickly followed by the opening of our development office in Vietnam in 2005.
In 2015, eXo Platform is not only counting its years of existence, but above all, it is counting its achievements, as today it is a wide community, across 5 continents counting 70 000 members with more than 50 partners.
Let's keep it simple and skip the tears and emotions!
The eXo teams are deeply proud of this milestone, and we believe we have succeeded because we help our customers to achieve their business goals by tailoring and providing them with the best technology solutions.
Moreover, we feel lucky because we enjoy a fun working environment!
Kind Words
As this milestone belongs to all of us, we are taking this happy opportunity to thank all of our customers, partners and employees for the ongoing relationships, dedication, support and trust they have all placed in eXo.
Happy birthday, eXo SEA! Enjoy the party!
Explore more eXo Cartoons on Pinterest:
Follow eXo Platform's board Cartoon of the Week on Pinterest.