eXo Platform 5.0 Released: Let's open up the conversation!
On behalf of the eXo team, I'm very proud to announce that eXo Platform 5.0.0 has been released. Although we have been sharing milestone and candidate builds weekly for the past few months, this marks the general availability of eXo Platform 5.0, including for our existing customers. The Enterprise edition will start shipping in April.
It is a major release with many features and various enhancements. Nevertheless, we have tried to respect the common theme of conversational user engagement:
Conversational : defines the style of interactions in eXo Platform. Conversations take place in the activity stream and chat, and are an integral part of the collaboration.
User : since its inception, eXo Platform has had a user-centred design because we know that social aspects are crucial for digital collaboration software.
Engagement : because we know that in order to keep its promise, a digital work environment must make itself useful in the daily work of its members. User engagement is one of the keys to the success of any digital transformation initiative.
Thanks to the efforts of our great community of translators, this version is available in 23 languages. It's also the result of many ideas, suggestions, and a lot of feedback from our customers, partners, and individual community members.
eXo's teams have been kept busy on this for nearly 15 months. Along the way, we've shared our progress in no fewer than 50 builds, that were released and deployed on the Tribe. Since the beginning of the year, we have worked extensively on stabilization. Over 10,000 tests have been executed on all the supported environments and nearly 500 defects corrected, ranging from tiny cosmetic glitches to annoying bugs, security, and performance issues. With eXo Platform 5.0, we raised the bar of enterprise readiness to deliver our greatest version ever!
We've already covered these extensively in our popular sneak peek series, but for those who want a quick summary, here's what's new and noteworthy in eXo Platform 5.0 :
Enterprise Skin
With its redesigned skin, eXo Platform looks prettier and feels more enjoyable and engaging. It creates less eye drain and highlights user-generated content better.Read more…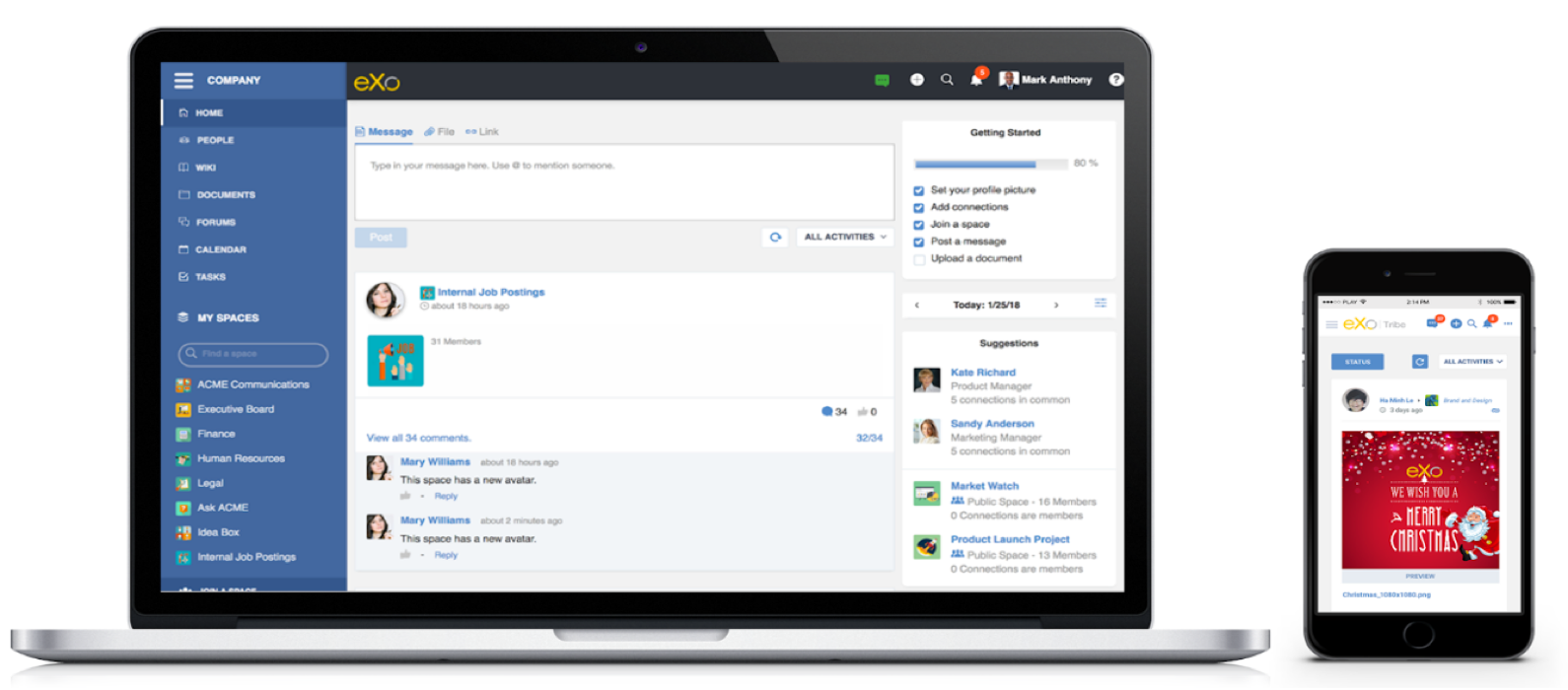 Improved Navigation
You can expect more comfort when navigating and finding your bearings in your digital workplace. Whether you are using a laptop, a large desktop screen, a tablet, or a smartphone, the navigation improvements make the best use of your screen size. Also, beautiful banners let you brand your communities and express your personality on your profile. Read more…

Multi-Document Attachments
You can now attach several documents to a single post, reducing noise and grouping related information better to make it easier to consume. Beautiful mosaics of thumbnails will soon embellish your activity streams. Read more…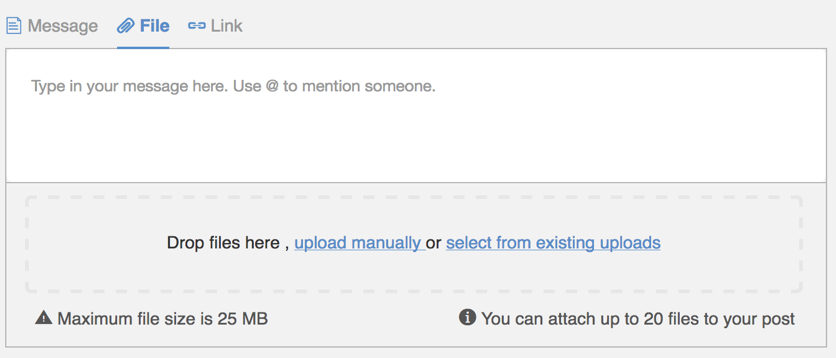 Likes on Comments
Because the conversation that follows a post is sometimes rich in valuable content, we've added the "Like" action on individual comments. You can use this in interesting ways, such as an informal poll or silent acknowledgement. Read more…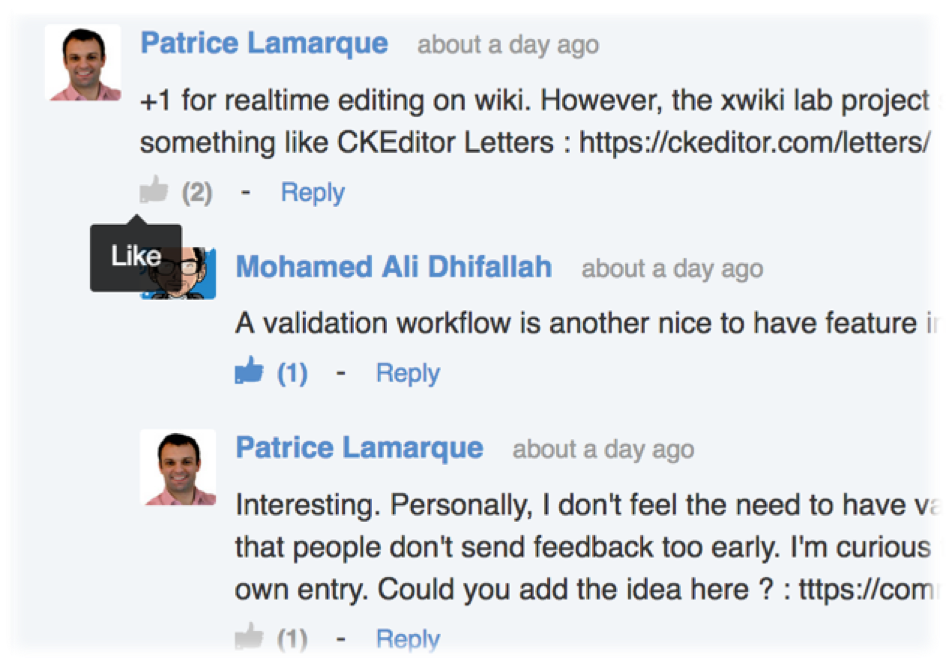 Replies to Comments
After liking a comment, you may want to say why you liked it. Luckily, it's now possible to reply to an individual comment. Conversations are more meaningful, thanks to different threads created by replies. Read more…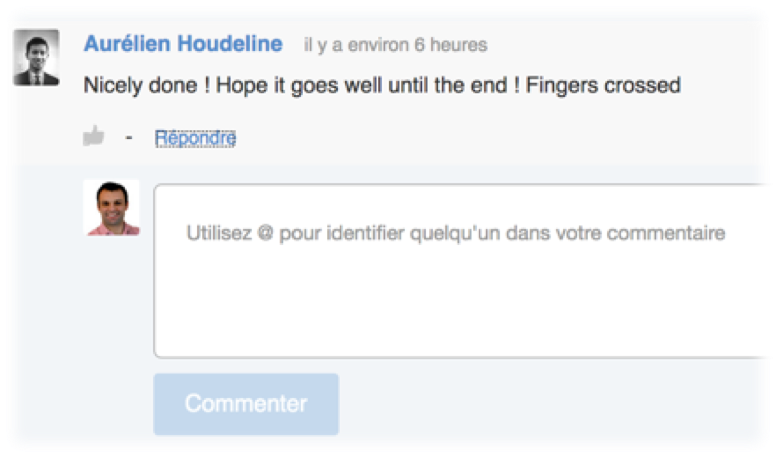 Inserting Images in Posts
Because sometimes a picture is worth a thousand words, we've made it easier to insert images in your posts. You can pick them up easily from wherever they are on your computer or already in your eXo drives—and make your ideas stand out with eye-catching illustrations. Read more…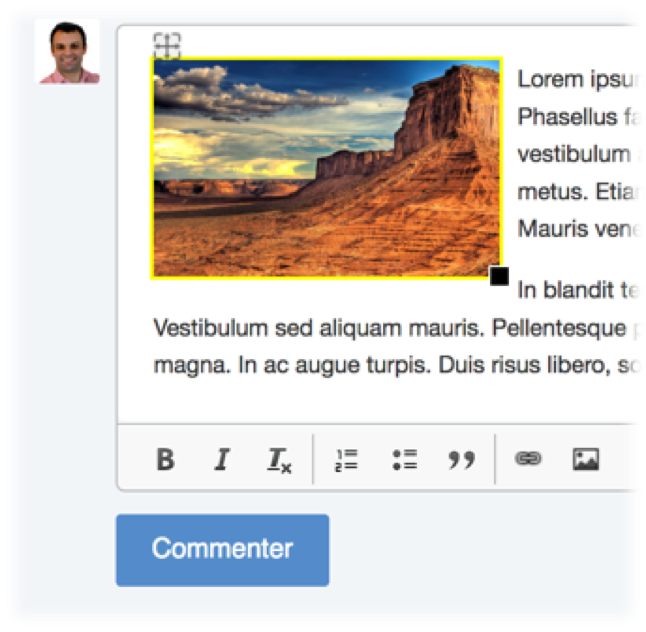 Web Conferencing
Video calls are now natively supported from anywhere in the web interface. We made sure it's easy to set up and, at the tap of a Call button, it just works. Better, it's extensible, to let developers integrate third-party video conferencing providers that we don't support yet. Read more…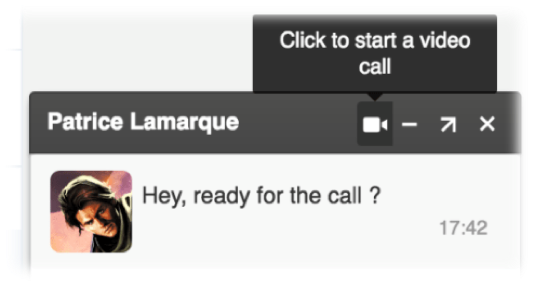 Engagement Analytics
Becoming a collaborative organization is not easy, we know it. It's about changing your work culture to foster sharing and openness. It's a long journey that you can smoothe with an appropriate change management effort. We can help with this, thanks to our adoption program and now with a new optional analytics add-on that lets you track and drive user engagement and the maturity of your communities on your digital collaboration platform. Read more…
Improved Performance and Scalability
Last but not least, by making deep internal changes we've been able to significantly improve the number of concurrent users an eXo Platform installation can sustain. According to our own lab benchmarks, the improvement is around 30% compared to version 4.4.
This was achieved by upgrading some core libraries, refining our caching strategies, rewriting part of the persistence layer, and offloading more work to ElasticSearch.
Awesome, where do I get it ?
As usual, eXo Enterprise customers will be able to get the supported eXo Platform 5.0 distributions through the support channel, starting this April.
For those who are not lucky enough to own a subscription, don't worry. We offer a free 30-day trial of the enterprise edition (highly recommended) and the community edition is still there. They both come as pre-built docker images that you can customize as you need. See install instructions on our Downloads page. If you're not familiar with Docker, but still want to evaluate, have a look at the eXo Tribe website, which always runs on latest version of eXo Platform.
While it's downloading, I strongly suggest you relax with a cup of tea and enjoy the moment by reading the release notes, in particular the Upgrade Notes section. And if you want to go for another cup, let me suggest our wonderful changelog that will delight your avid neurons in a firework of details. Last, if the tea was too hot to drink before you finish the above, I recommend to use that time to browse our updated online Documentation which covers all the changes described in this article plus many enhancements in the admin and developers guides.
Enjoy!