Kudos - peer to peer recognition
Employees can send kudos to their peers, within a predefined weekly budget. A great way to liven up your digital workplace, promote collaborative culture and engage your employees.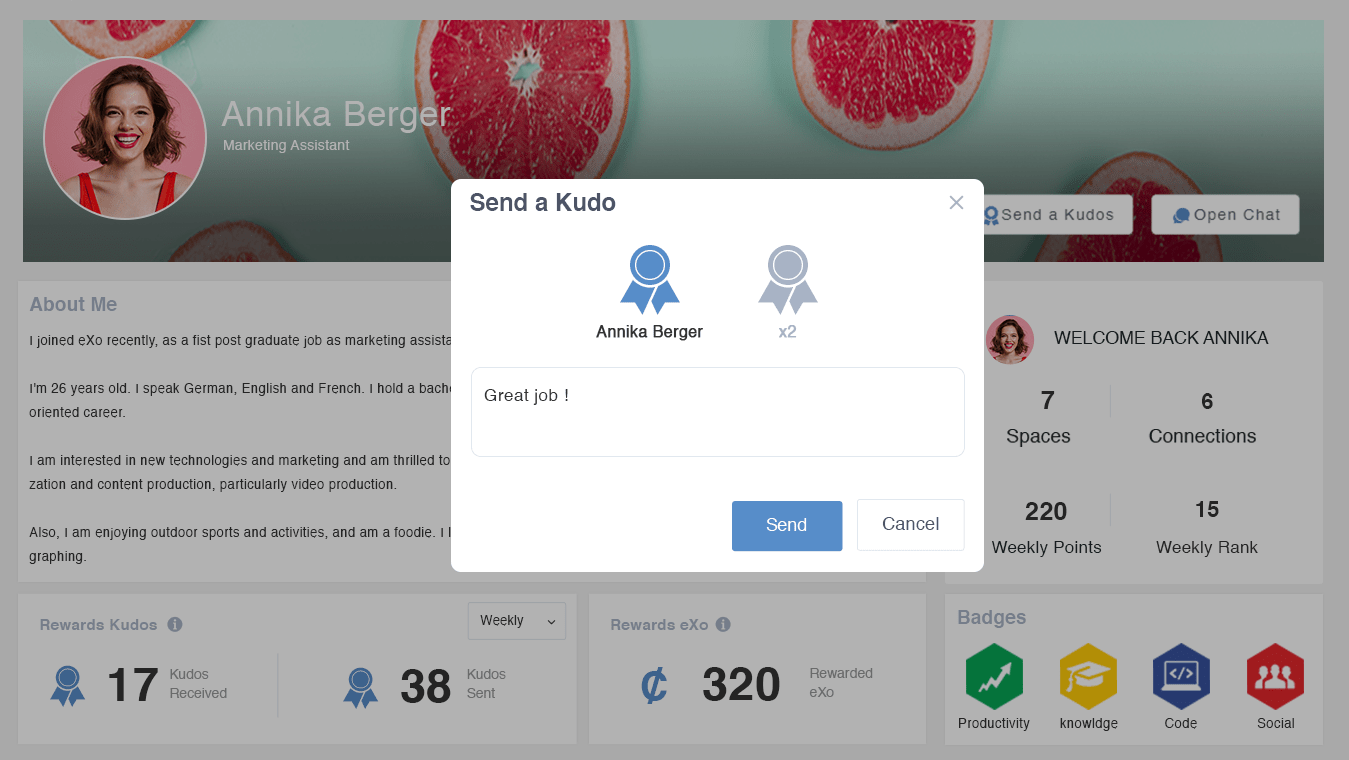 Gamification
Gamify your digital workplace with a system of points attributed to employee actions. Fine-tune your points system to your goals.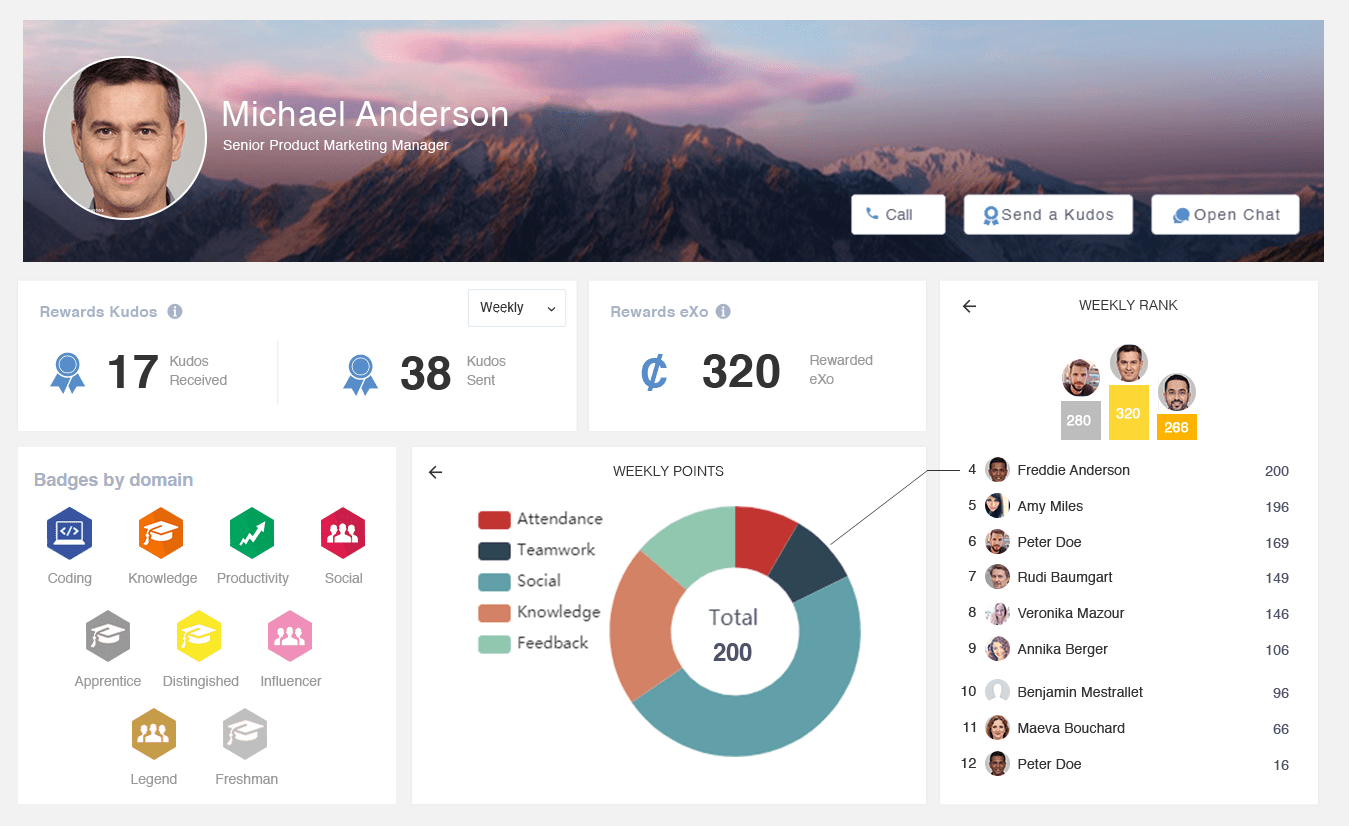 Tokens and Wallets
Reward your employee contributions through a tokens recognition program. Employees can manage their tokens via secure blockchain based wallets. Wallets can also be used to internally crowdfund projects and initiatives.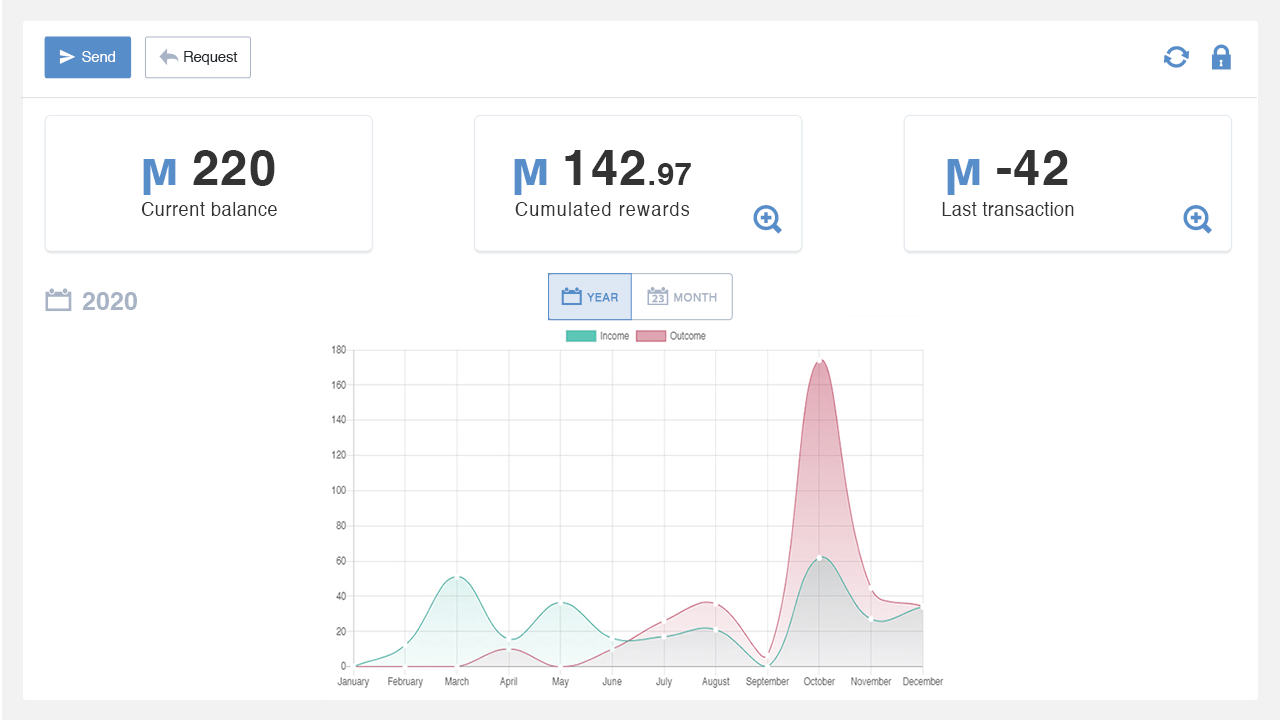 Perk store
Employees can trade their tokens for perks, offered by the company or their colleagues.
Employee recognition but also
An all-in-on digital workplace platform
Software tour