Platform 4.4 Sneak Peek: Invite People to Your Spaces More Easily
This post is part of a series of articles that will introduce some noteworthy improvements to eXo Platform 4.4. Watch this blog for more product news in the upcoming weeks.
Starting a community can be a daunting task. If you find yourself inviting a lot of people manually, you may like some of the improvements we've made.
The first simple change was to add the user invitation form to the space Members app.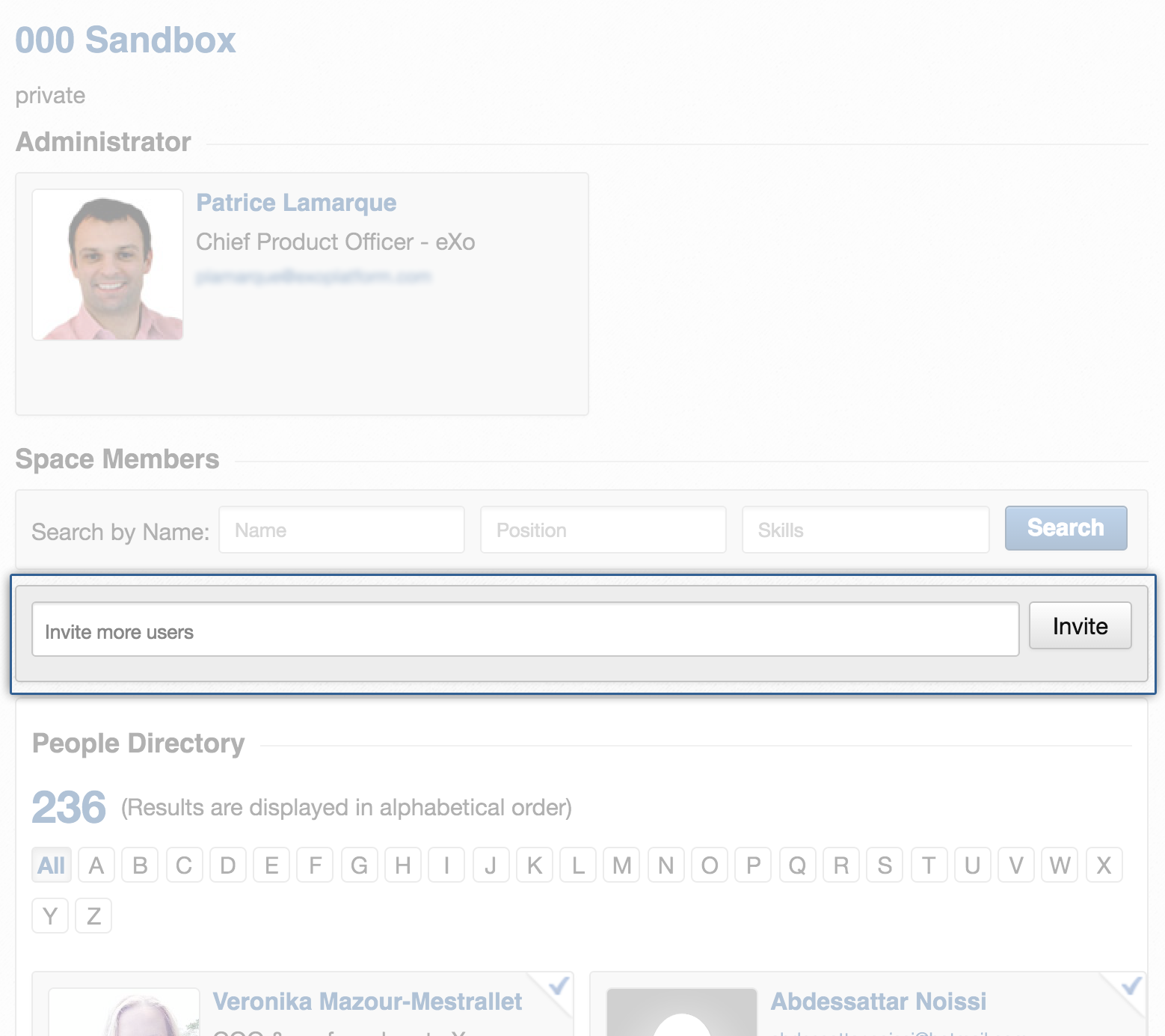 You can still find the form in the Space Settings, but many people find it more natural to look in Members for it.
To invite people to join your space, just start typing their names into the field. Users will be suggested as you type.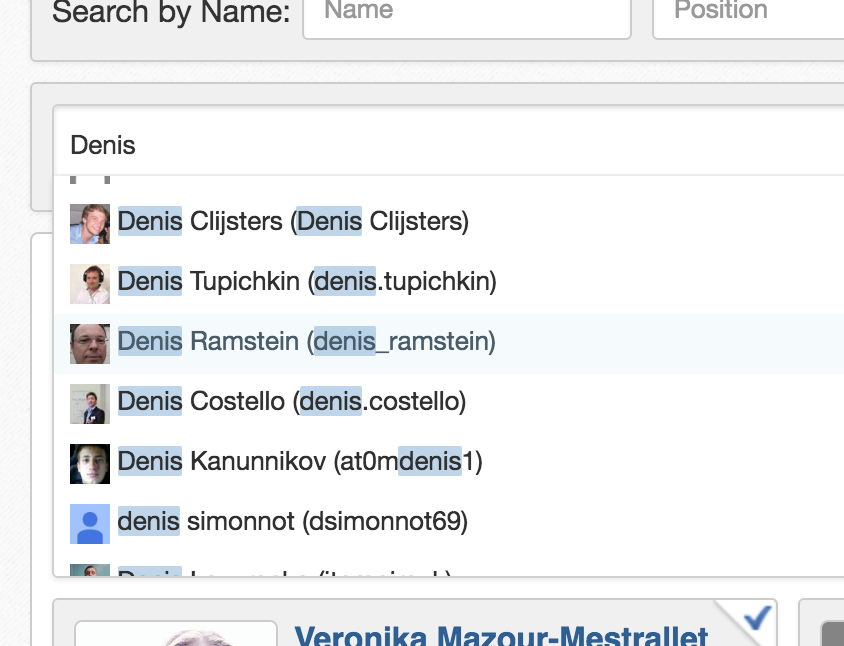 Just click on the user you want to invite when you see his/her name come up.
In addition, this field will suggest spaces.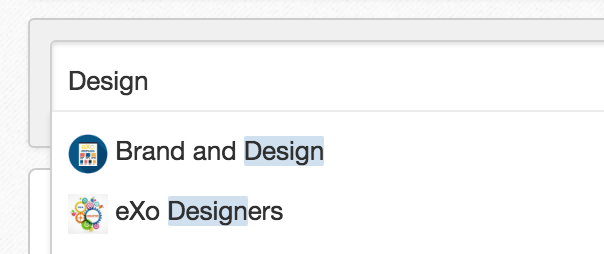 This means you can now invite an entire group of people at one time! This is very useful when you want to create a project for your team, for example.
The field lets you enter several names either manually or using the suggestions.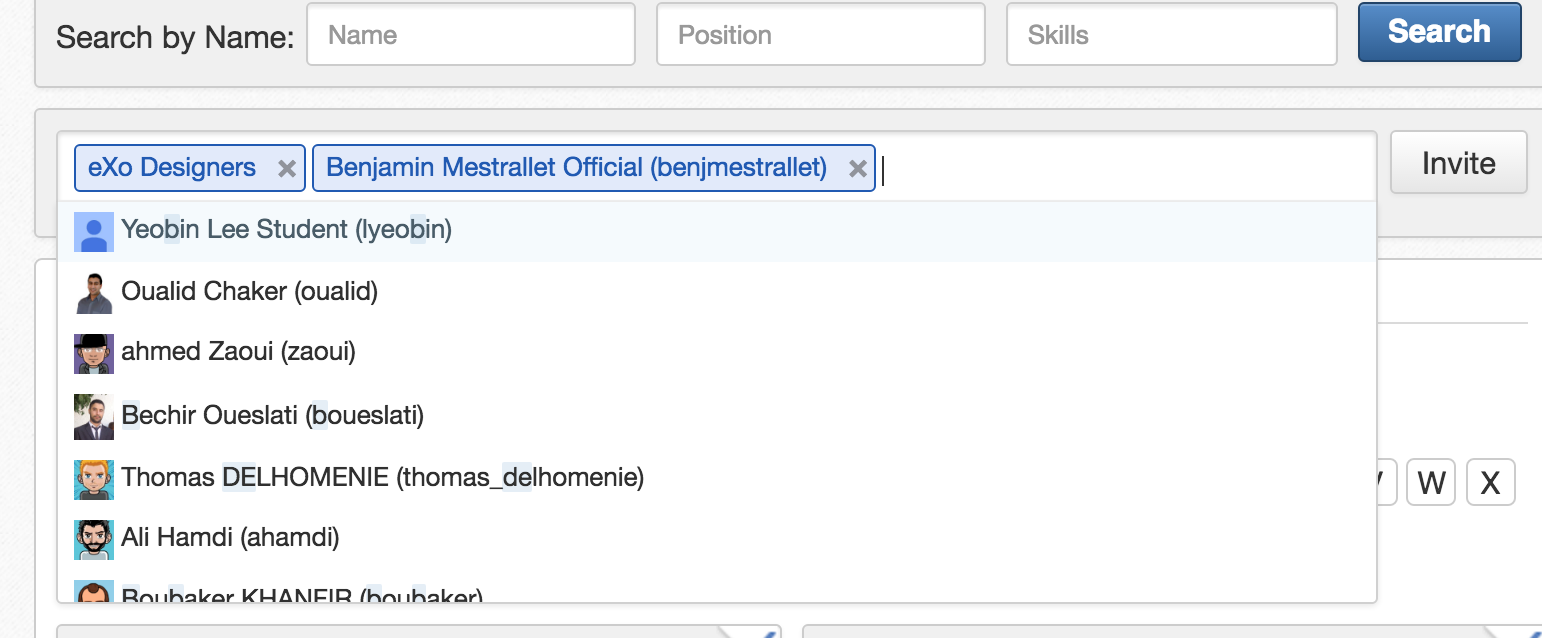 Once you have your team set up, click the Invite button. This will check the data you entered, recognize names you entered manually, and send the invitations.

Once your invitations have been sent, you can still review and manage them in Settings > Members.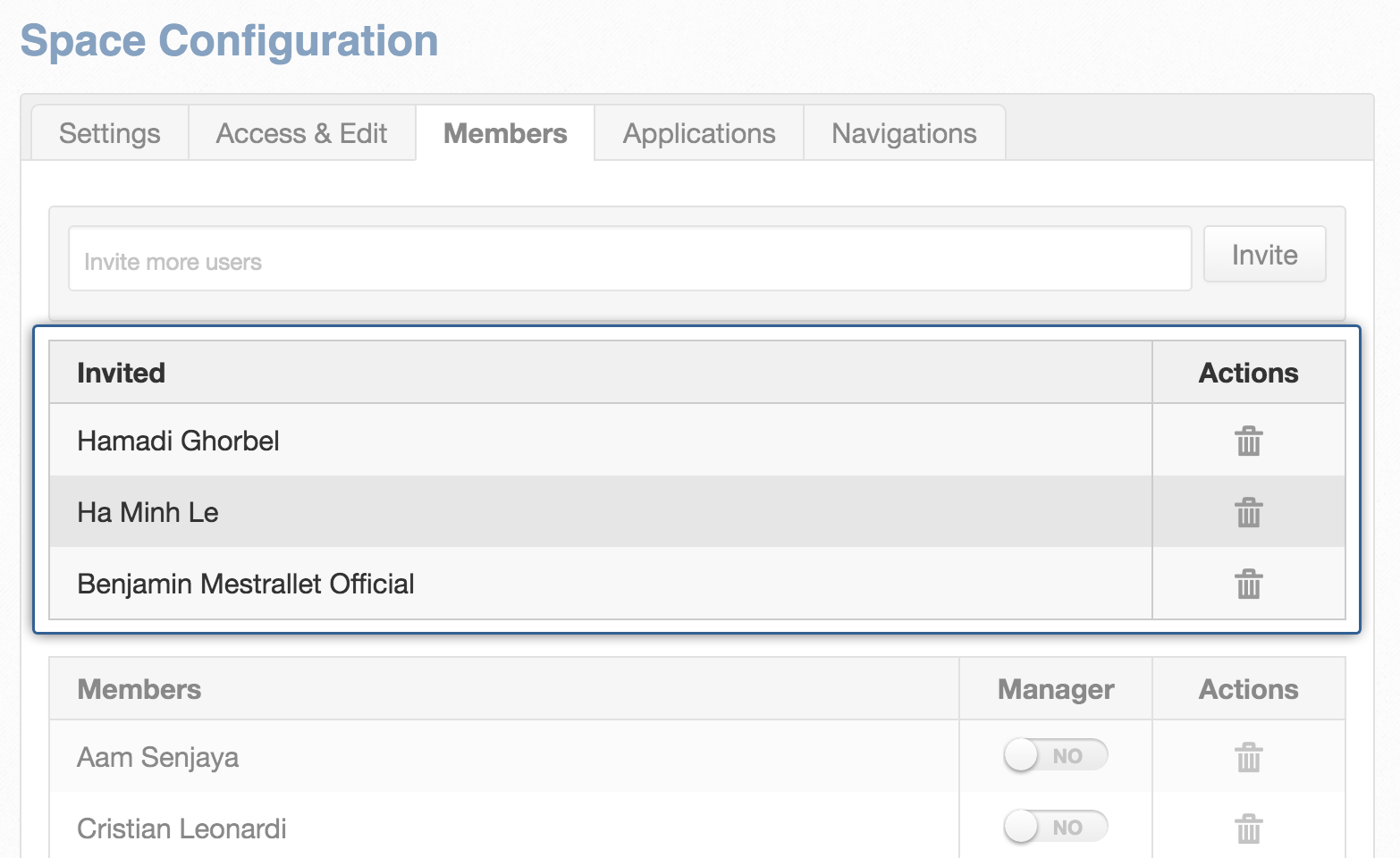 We designed these improvements in response to user feedback. With them, space managers can now easily and conveniently grow their communities.
Tell us what you think
As usual, these improvements can be previewed immediately on the Tribe and in the latest milestone of eXo Platform 4.4 Community Edition. Let us know what you think—we'd love to hear your feedback.
Other articles in the series:
– Platform 4.4 Sneak Peek: Improved Document Activities
– Platform 4.4 Sneak Peek: Member Lists in Chat Rooms
– Platform 4.4 Sneak Peek: Improved Document Search results
– Platform 4.4 Sneak Peek: Invite People to Your Spaces More Easily
– Platform 4.4 Sneak Peek: Space Avatars on Activity Streams
– Platform 4.4 Sneak Peek: Opening Content in Context from Notifications
– Platform 4.4 Sneak Peek: Share Documents to Users
– Platform 4.4 Sneak Peek: Desktop Notifications for eXo Chat
– Platform 4.4 Sneak Peek: New Document Version History
– Platform 4.4 Sneak Peek: Text Formatting in Microblog and Comments