Platform 4.4 Sneak Peek: Member Lists in Chat Rooms
This post is part of a series of articles that will introduce some noteworthy improvements to eXo Platform 4.4. Watch this blog for more product news in the upcoming weeks.
With the increasing popularity of the eXo Chat application, rightfully you've been demanding many improvements. We've heard you and we're starting a series of changes that should make chatting in eXo a much more pleasing experience.
Until now, except for the owner of the room, there was no way to know who was participating in a chat room. We were all left to send a "Hi there, who's online?" These dark days are now over because all group rooms will now display a list of members.

It looks like this: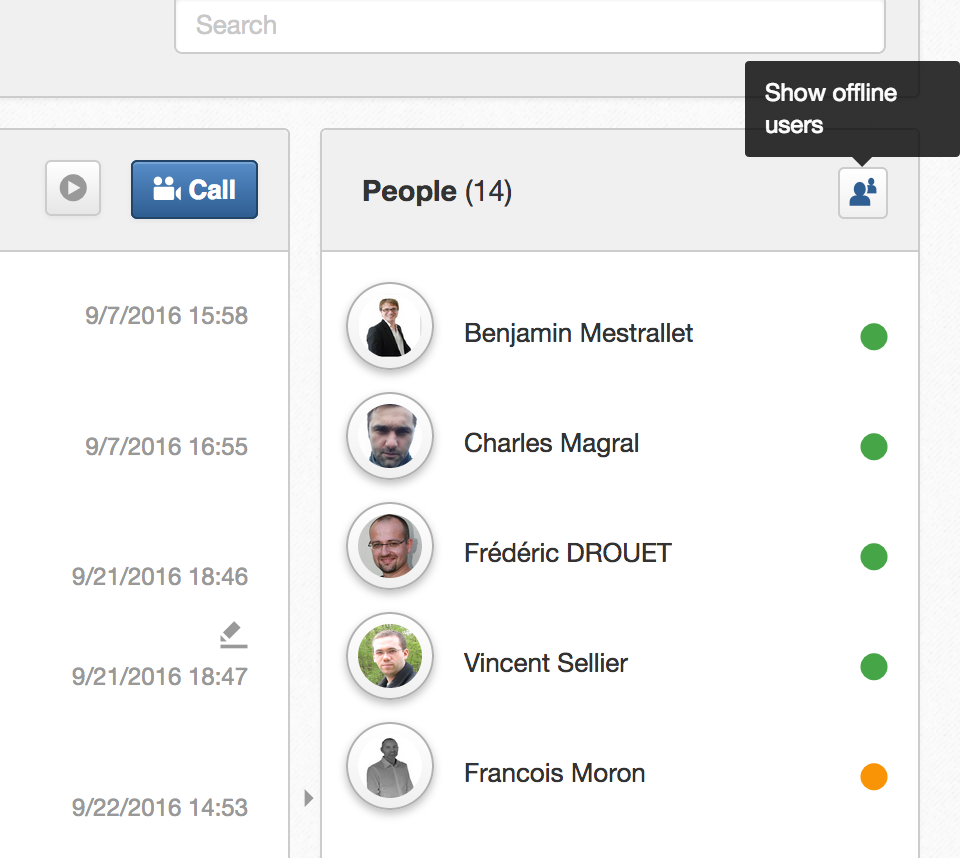 The header indicates the total number of members in the room and the toggle button lets you display or hide the offline users.
The names and avatars of users are displayed, sorted by their availability. Hovering over any member will bring up the familiar popover, so you can initiate a direct chat or even a call.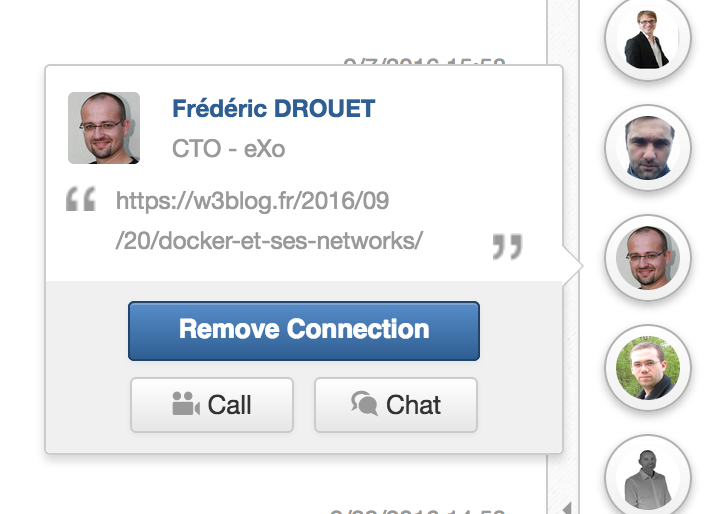 If you need the list to take up less space, you can click on the little handle to display it in a narrower mode: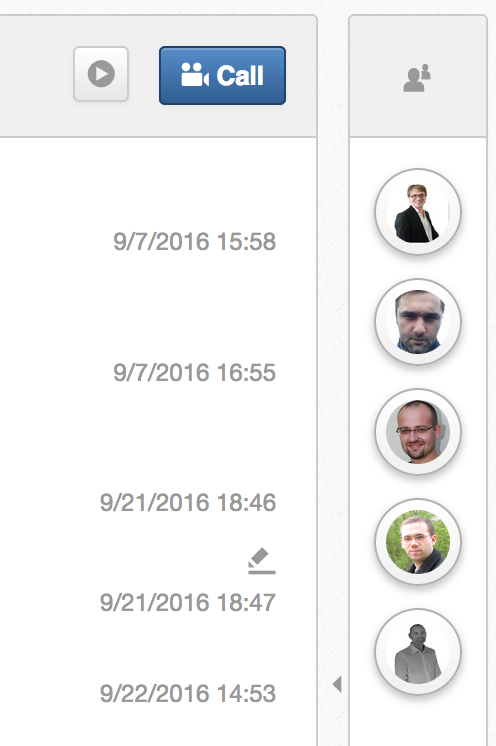 This is the default mode for smaller screens such as smartphones.
How can I try it?
These improvements can now be previewed in the eXo Tribe.
If you prefer, you can also try them on your server by downloading the latest milestone of eXo Platform 4.4 Community Edition and installing the latest eXo Chat milestone beyond 1.4-M06:
./addon install exo-chat:1.4.0-M06 --unstable
Please give it a try and tell us how you'd like us to improve it.
Keep watching this blog for more updates about the eXo Chat application and other upcoming features in eXo Platform 4.4.
Other articles in the series:
– Platform 4.4 Sneak Peek: Improved Document Activities
– Platform 4.4 Sneak Peek: Member Lists in Chat Rooms
– Platform 4.4 Sneak Peek: Improved Document Search results
– Platform 4.4 Sneak Peek: Invite People to Your Spaces More Easily
– Platform 4.4 Sneak Peek: Space Avatars on Activity Streams
– Platform 4.4 Sneak Peek: Opening Content in Context from Notifications
– Platform 4.4 Sneak Peek: Share Documents to Users
– Platform 4.4 Sneak Peek: Desktop Notifications for eXo Chat
– Platform 4.4 Sneak Peek: New Document Version History
– Platform 4.4 Sneak Peek: Text Formatting in Microblog and Comments