Platform 4.4 Sneak Peek: Text Formatting in Microblog and Comments
This post is part of a series of articles that will introduce some noteworthy improvements to eXo Platform 4.4. Watch this blog for more product news in the upcoming weeks.
Because your ideas are important, we believe they deserve to be presented in a decent way. Bloggers well know that a nicely formatted message that uses emphasized words and bullets has more impact and retains readers longer than a lengthy, unformatted paragraph.
That's what led us to revisit the editing experience of the Microblog component. Wondering what this means for you? Let's end the suspense. Here's what the top of your activity stream will look like in eXo Platform 4.4:



A toolbar appears at the bottom when you click within the text area. It lets you do some basic formatting such as bold, italics, quotes, and itemized lists.
Though you can always simply paste URLs to generate hyperlinks, we've also added the capability to insert hyperlinks and images: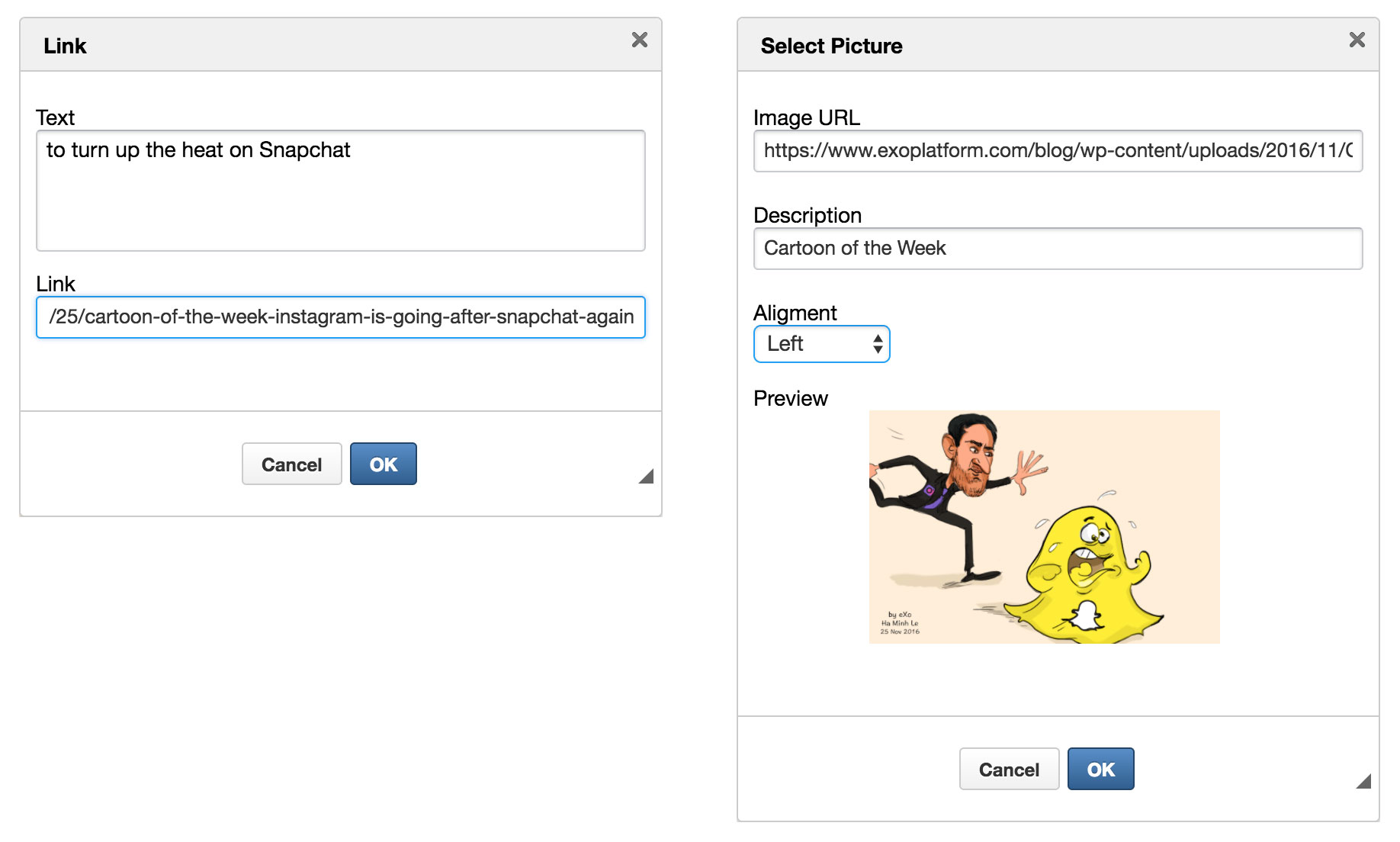 With these improvements, you now get a full WYSIWYG experience to write your posts.
Before you ask, no, we didn't go crazy with the formatting options. Indeed, we limited them on purpose. Even if it's the season, we don't want your streams to look like christmas trees. So no color, no fancy styling options. We just picked the right tools to let you emphasize the important parts of your message or make things more readable without distraction from the essential element: your message. Keep your conversations fast and spontaneous.
If you don't agree with this, however, the toolbar is entirely customizable. Because it uses the  highly extensible CKEditor, developer you can add and remove a wide range of tools to this toolbar.
Oh, and one more thing. For added convenience, the editing area grows as needed as you write. This is how dressing up a post might look now: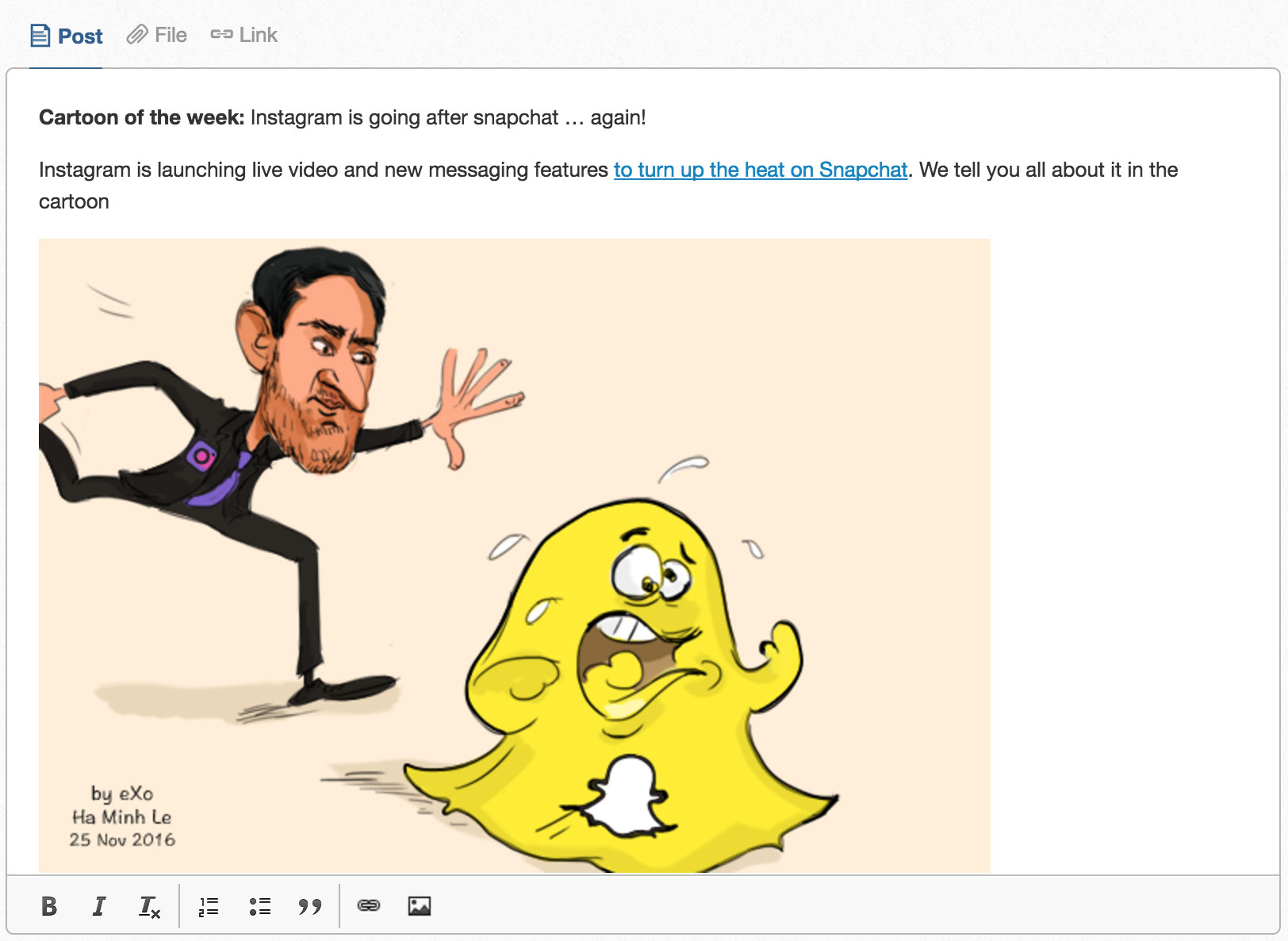 Nice, yes? But we could not stop just with the Microblog. We've taken time to bring the same editing experience to various places where it was not possible to format text before.
The activity comments were first in line for this:

Next came the Document Preview side panel: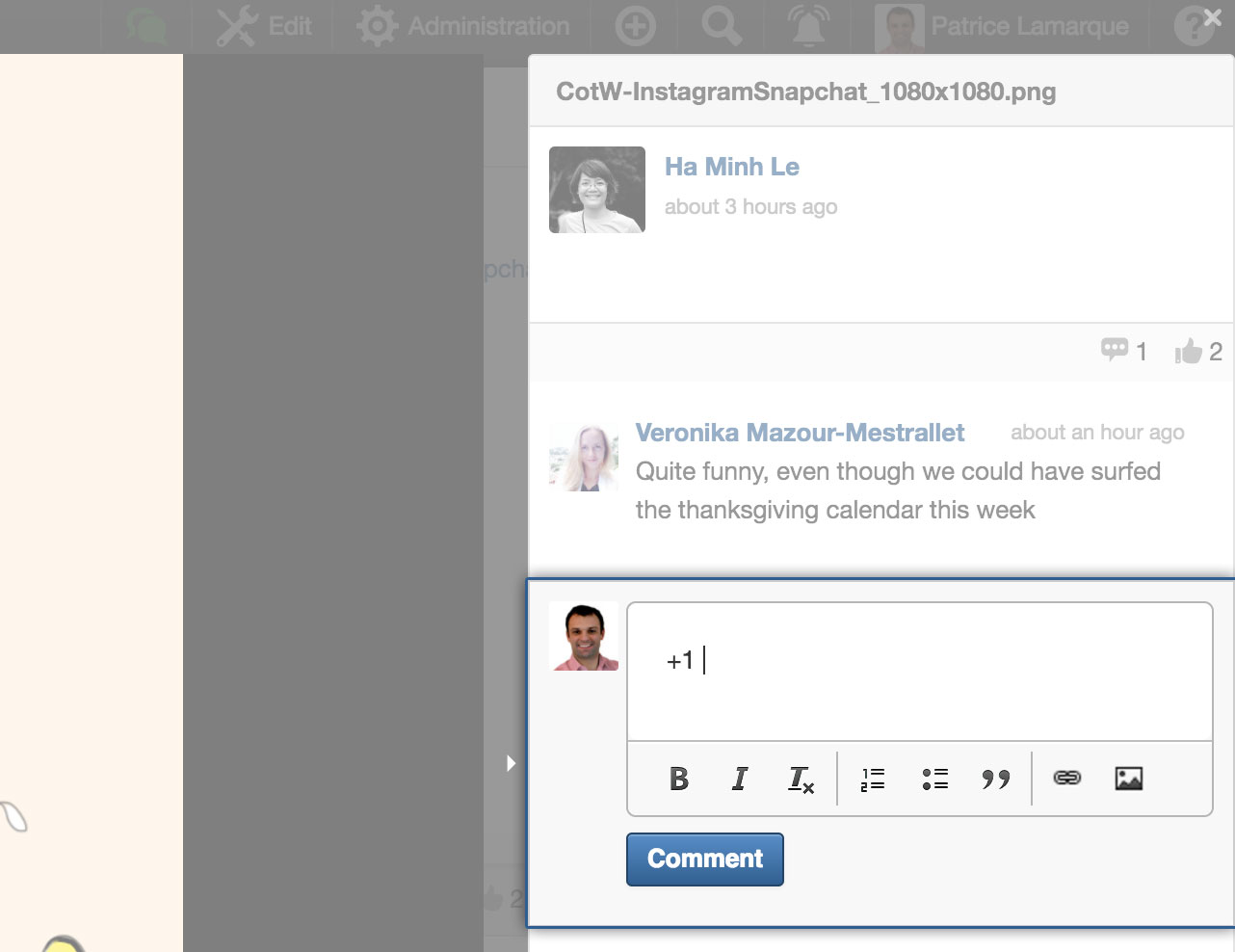 Then we did the Tasks comments: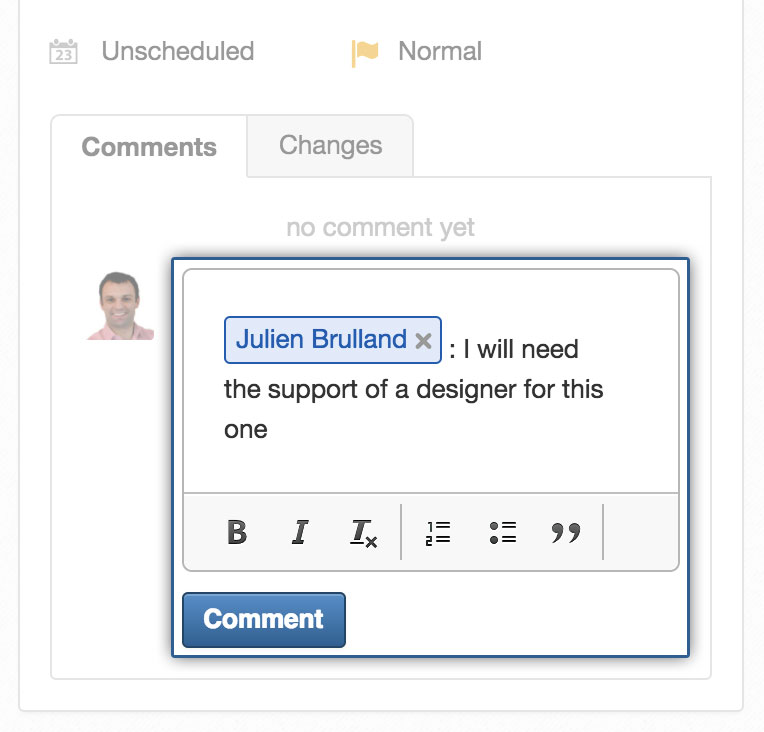 As well as the Documents comments: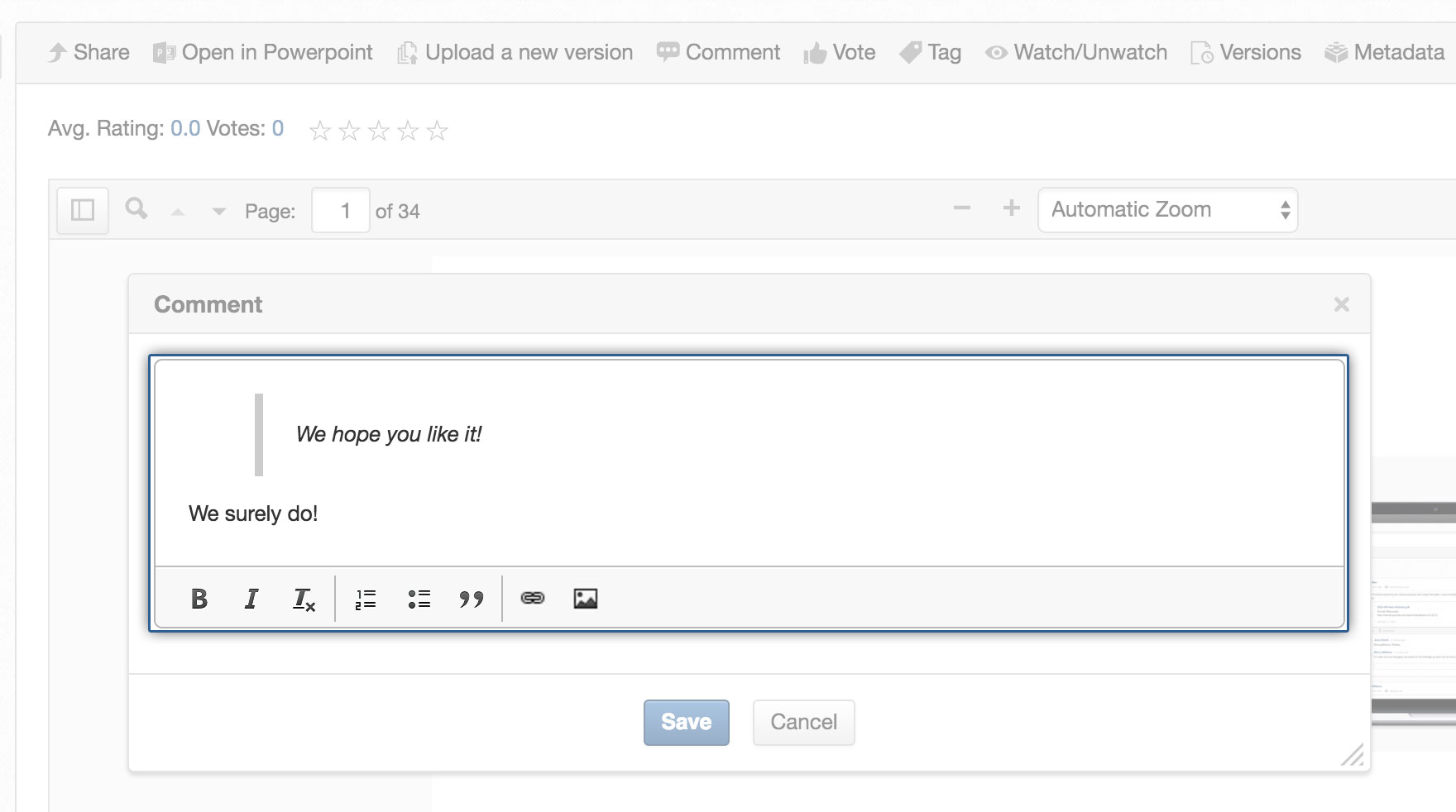 With these new enhancements, you have no excuse for shying away from posting and commenting! We hope the new formatting experience will help you enhance the look of your posts and generate more engaging conversations!
Tell us what you think.
As usual, these improvements can be previewed immediately on the Tribe and in the latest milestone of eXo Platform 4.4 Community Edition. Let us know what you think. We'd love to hear your feedback.
Other articles in the series:
– Platform 4.4 Sneak Peek: Improved Document Activities
– Platform 4.4 Sneak Peek: Member Lists in Chat Rooms
– Platform 4.4 Sneak Peek: Improved Document Search results
– Platform 4.4 Sneak Peek: Invite People to Your Spaces More Easily
– Platform 4.4 Sneak Peek: Space Avatars on Activity Streams
– Platform 4.4 Sneak Peek: Opening Content in Context from Notifications
– Platform 4.4 Sneak Peek: Share Documents to Users
– Platform 4.4 Sneak Peek: Desktop Notifications for eXo Chat
– Platform 4.4 Sneak Peek: New Document Version History