Platform 4.4 Sneak Peek: Share Documents to Users
This post is part of a series of articles that will introduce some noteworthy improvements to eXo Platform 4.4. Watch this blog for more product news in the upcoming weeks.
Sharing the right information to the right audience is essential to efficient communication. That's the main reason that drove us to introduce Share Action in Documents. eXo Platform 4.4 is taking this one step further by making it more powerful.

The new Share documents popup will now look like this: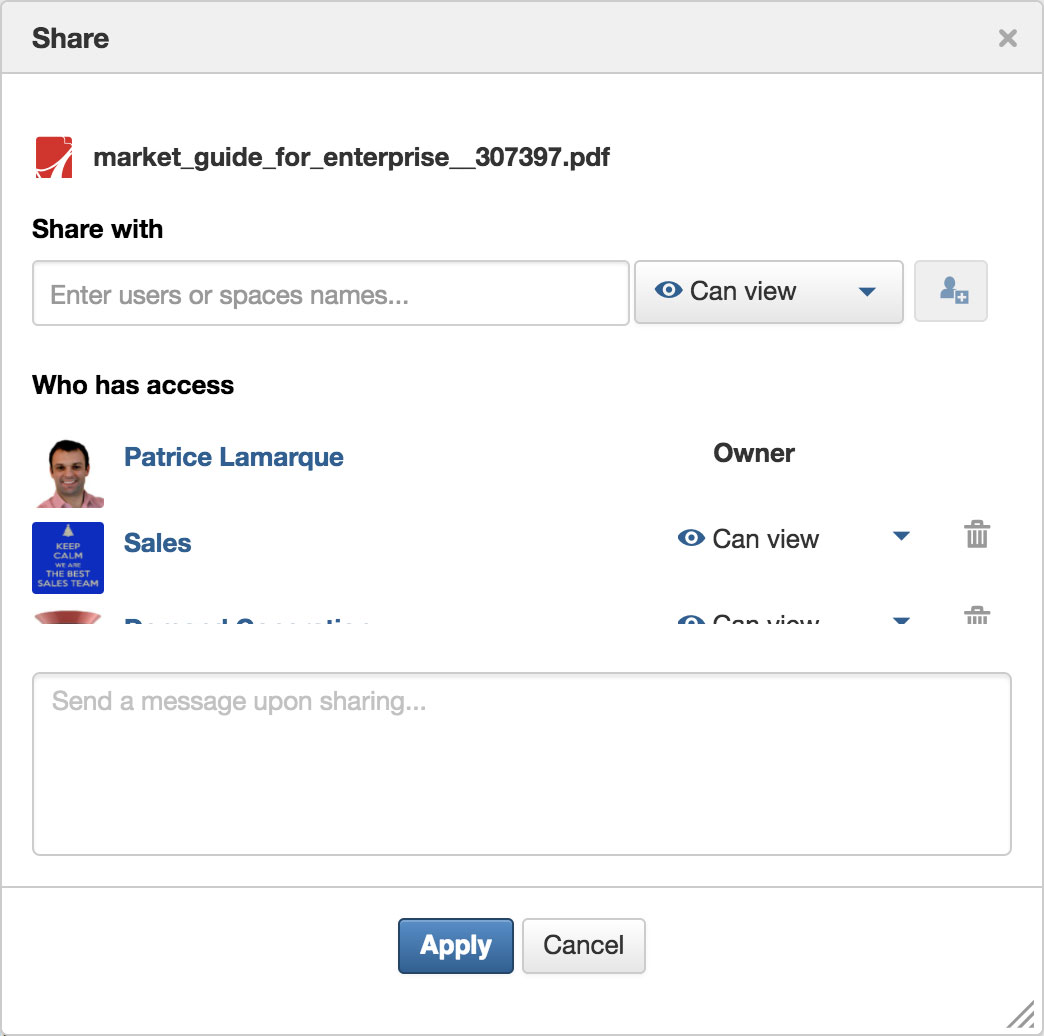 In addition to spaces names, user names are now also suggested as you type.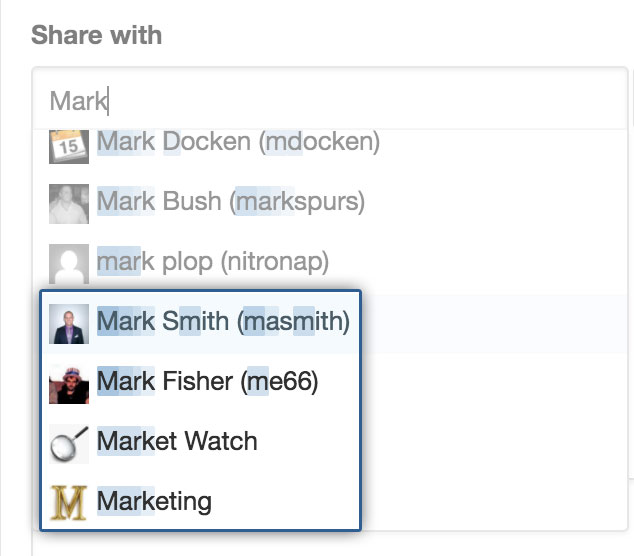 Permissions to view or edit can still be granted, but you can now see who has which permission and remove or change permissions that have already been granted.

Sharing a document will trigger a notification on your preferred channels.

The notification contains a direct link to the shared document.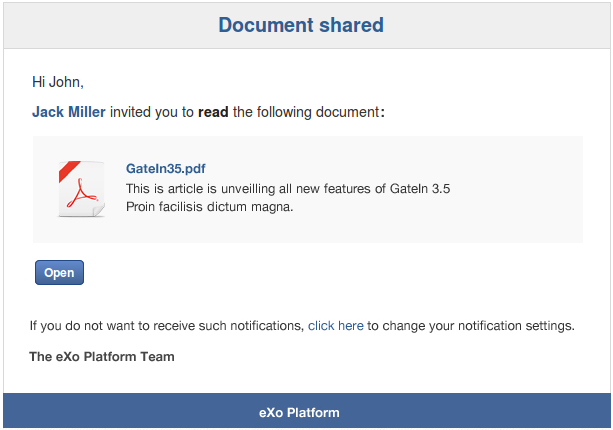 Tell us what you think.
As usual, these improvements can be previewed immediately on the Tribe and in the latest milestone of eXo Platform 4.4 Community Edition. Let us know what you think—we'd love to hear your feedback.
Other articles in the series:
– Platform 4.4 Sneak Peek: Improved Document Activities
– Platform 4.4 Sneak Peek: Member Lists in Chat Rooms
– Platform 4.4 Sneak Peek: Improved Document Search results
– Platform 4.4 Sneak Peek: Invite People to Your Spaces More Easily
– Platform 4.4 Sneak Peek: Space Avatars on Activity Streams
– Platform 4.4 Sneak Peek: Opening Content in Context from Notifications
– Platform 4.4 Sneak Peek: Share Documents to Users
– Platform 4.4 Sneak Peek: Desktop Notifications for eXo Chat
– Platform 4.4 Sneak Peek: New Document Version History
– Platform 4.4 Sneak Peek: Text Formatting in Microblog and Comments